False Report Of Needles In Candy Bars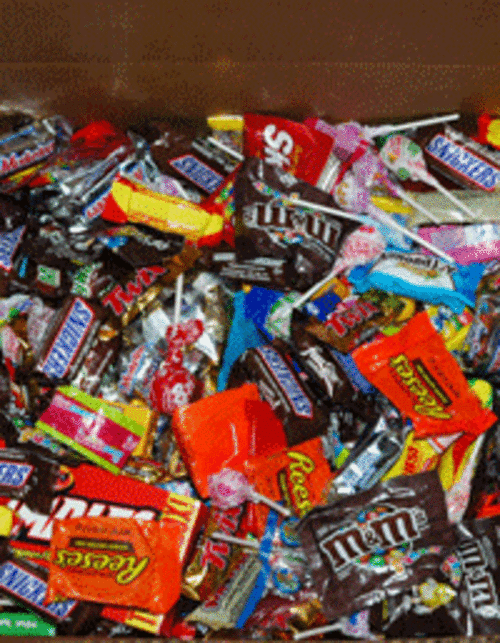 Police Arrest NJ Man For False Report Of Needles In Candy Bars
GLOUCESTER TOWNSHIP, N.J. (CBS) — Police in our area are investigating multiple reports of people finding needles or pins in their Halloween candy, but police in a South Jersey town say one man's claim turned out to be false.
A picture of four sewing needles in four pieces of candy, is what Gloucester Township Police say Robert Ledrew of Blackwood posted on Facebook Saturday night.
"Not the type of thing you want to hear with your children's candy over Halloween."
Captain Anthony Minosse says Ledrew then reported this tainted candy to police on Sunday.
Then, after detectives spoke with Ledrew, "They discovered upon questioning the male that he indeed made up the story."
Minossse says Ledrew actually put the needles in himself, and the reason he gives them is that he was trying to teach his kids a lesson to be careful with their candy.
Ledrew was arrested and charged with making a false police report, Minosse says his lesson continues in court at a future date.
Article continues below
---
advertisement


---
Meanwhile, authorities in Kennett Square, Chester County are also investigating reports of six pieces of candy with needles inside.
Late Monday, police told Eyewitness News they're still trying to get to the bottom of the different stories.
In Woodbury Heights, police say they're now inspecting some pieces of candy that someone claimed had a needle in it as well.
Author:
http://philadelphia.cbslocal.com/2015/11/02/south-jersey-man-accused-of-tampering-with-halloween-candy/ --Rahel Solomon
Archives
---
Explosions Rock Ambulance Company In...
Taking Strides For Autism
Firefighter Injured Battling Blaze In...
Gov. Murphy Holds Roundtable With...
Jersey Shore Police Bust Couple Behind..
Multiple Drug Overdoses Prompt Heroin...
South Jersey Eagles Fans Get Engaged...
Philly Bars Stock Up After Bud Light...
New Jersey Beekeepers Say Proposed...
The Championship Birds Return To Home...
UFC Coming Back To Atlantic City
Eagles Fan Reminded Super Bowl Hasn't...
Eagles RB Corey Clement's Dreams Began..
13-Year-Old Eagles Fan Who Survived...
Balancing Act
More Articles