Woodstown High School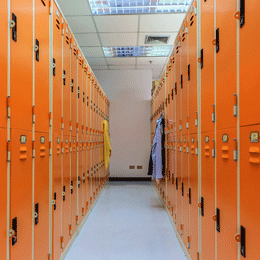 The Woodstown-Pilesgrove Regional School District provides a secure, supportive environment with a plethora of resources to challenge and empower each student to pursue his/her potential, to develop a passion for learning in a diverse and changing world, and to reach a high standard of achievement. Woodstown High School serves students from Alloway Townships, Oldmans Township, Upper Pittsgrove Township and Woodstown.
Congratulations to the winners at the 12th annual Talent Show! First place went to Devon Orsini for guitar. Ashley Murphy took 2nd place for singing. Third place went to Mackenzie Rattigan for dancing. The People's Choice award went to Hannah Lindstrom for piano/voice. Judges's Choices were Belle Kohler for juggling, Dylan Waterman & Emily Humphreys for a vocal duet, Sophia Delia (guitar/voice) and Eric Krassow & Jack Jones for drums.
The Academy of Communications and Information Technology, hosted at Woodstown High School, prepares students for postsecondary study of communications and provides opportunities for talented students who are interested in working in various areas of the mass communications field, according to the school's website. The focus of the program is on written, oral, and audiovisual communications skills. Students will read, view, evaluate, and create a variety of newspaper and magazine articles; scripts for radio, TV, and film; as well as speeches, presentations, and skits. Students will cover newsworthy events and develop articles for publication in school and district newsletters and local newspapers.
Article continues below
---
advertisement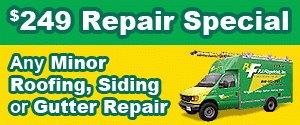 ---
National Honor Society is an elite group of students that don't just separate themselves from the rest by grading, but also by school involvement in activities. National Honor Society is a club that is nationally recognized for the excellence of high school students everywhere. This prestigious group has a chapter in Woodstown High School. In addition to other activities, Woodstown's National Honor Society also holds two blood drives per year.
Woodstown High School has joined many other schools in New Jersey and around the country as part of the Renaissance Program, according to the school's website. This special organization rewards students for achieving their goals of academic excellence, school/community involvement, good attendance and positive discipline. Students earn cards at different levels and can redeem these for incentives throughout the marking period in which they received the card.
Woodstown High School is a member school in the Tri-County Conference, and offers many athletic choices for boys and girls including football, soccer, field hockey, tennis, golf, basketball, baseball, wrestling, and track and field.
Athletes this winter season at the school include Jawan Roane, Jonathan Kirkland, Brandon Booker, Christian Smith-Coleman, Cole Devault, Colten Colican, Daniel Hudson, David Cooney, Dustin Villegas, John Cuzzupe, Kai Shorter, Kayon Hill, Kris Hackett, Tom Caltabiano, Gracee Roberts, Celine Gauffeny, Melody David, Madison Biro, Brittney Carroll, Lynnae Milbourne, Gabrielle Hastings, Sarah Telsey, Mattie Rieck, Zoriya Reed, Paige Caldwell, Emily Erb, Charlie Baldwin, Sadie Boatright and Carman Santiago.
Woodstown's Project Graduation will be holding Sweetheart Bingo on Friday, February 10 at 6:15pm in the WHS Gym. Games will begin at 7pm. Tickets are $25 in advance and $30 at the door. Attendees will have a chance to win designer purses by Kate Spade, Coach, Vera Bradley, Dooney & Bourke and Michael Kors as well as participate in a basket raffle and 50/50. Snacks and drinks as well will be available to purchase. Proceeds benefit the Class of 2016. For more information or to purchase tickets, contact Meghan Taylor at taylor.m@woodstown.org, Nikole Vogel at vogel.n@woodstown.org or Ashley Rybyinski at rybyinski.a@woodstown.org.
Woodstown High School is now on Twitter and Facebook. Check out their accounts on these social networks to keep up with the latest news at the school.
Woodstown High School is located at 140 East Avenue in Woodstown. For more information about the school, call 856-769-0144 or visit http://woodstown.org/Domain/8.
© SouthJersey.com 2017. All rights reserved. This article or parts thereof may not be reprinted or reproduced by any other party without the express written consent of SouthJersey.com. For more information, please call 856-797-9910.
For more information about what's going on in our local schools and what today's students are up to, visit our South Jersey Schools page.
Author:
Meghan Shott
Archives
---
SouthJersey.com Readership Survey
Singles
Bridgeton High School
The Weekender
Gloucester Catholic High School
Arts & Entertainment
Mainland Regional High School
Paulsboro
Egg Harbor Township High School
Delsea Regional High School
Shawnee High School
Palmyra High School
Overbrook High School
Middle Township High School
Show Me the Money
More...