South Jersey Man Charged In Sexual...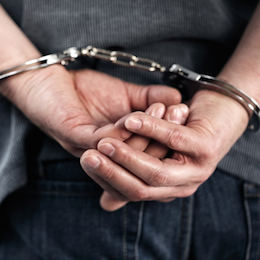 South Jersey Man Charged In Sexual Assault Of 7-Year-Old Girl
BELLMAWR, NJ. (CBS) — Police have arrested and charged a man in the sexual assault of young girl in Atlantic County, New Jersey.
Authorities say 30-year-old James Ward was arrested Friday at his home in Bellmawr after a two-year investigation.
The Atlantic County Prosecutor's Office says Ward, the fiancé of the victim's mother, sexually assaulted the 7-year-old girl at her home in Brigantine while her mother was not there and she was left in his care.
Ward was charged aggravated sexual assault, endangering the welfare of a child and related offenses.
He was being held on $350,000 full cash bail.



Author: http://philadelphia.cbslocal.com/2016/12/31/south-jersey-man-charged-in-sexual-assault-of-7-year-old-girl/


Archives
---
Explosions Rock Ambulance Company In...
Taking Strides For Autism
Firefighter Injured Battling Blaze In...
Gov. Murphy Holds Roundtable With...
Jersey Shore Police Bust Couple Behind..
Multiple Drug Overdoses Prompt Heroin...
South Jersey Eagles Fans Get Engaged...
Philly Bars Stock Up After Bud Light...
New Jersey Beekeepers Say Proposed...
The Championship Birds Return To Home...
UFC Coming Back To Atlantic City
Eagles Fan Reminded Super Bowl Hasn't...
Eagles RB Corey Clement's Dreams Began..
13-Year-Old Eagles Fan Who Survived...
Balancing Act
More Articles