Victim Attacked By Machete-Wielding Man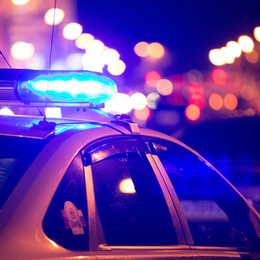 LINDENWOLD, N.J. (CBS)—Police in Camden County are investigating after they say a man was attacked by a person with a machete.
It happened around 5:30 p.m. Monday in the unit block of Grove Avenue in Lindenwold, New Jersey.
Police say a man in his 60s was attacked by a machete-wielding man.
The victim was transported to an area hospital. His condition is unknown at this time.
It's unclear if an arrest has been made.



Author: http://philadelphia.cbslocal.com/2017/08/21/machete-attack-lindenwold/


Archives
---
Camden County Police Search...
Crews Mobilizing In Camden...
4 Women Wanted After...
26 Students Taken To Hospital
Police Searching For Missing..
Man Follows Woman Into..
Firefighters Investigating If
Neighbors In Shock Over...
Body Of Missing 12-Year-Old...
One Injured In Boat Fire...
Massive Pollen Cloud Gets Sent...
Woman Attacked, Robbed...
Firefighters Rescue 2 Women...
Authorities: Drunken Driver...
Early Morning Fire In...
More Articles