Police Searching For Missing Woman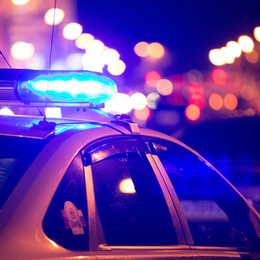 MULLICA TOWNSHIP, N.J. (CBS)—Police in Mullica Township are asking for the public's help locating a missing woman in South Jersey.
Michele L. Tillstrom, 36, was last seen on Saturday, Aug. 19 at her home on the Mullica Township/Hammonton border.
She is described as standing 5 feet 3 inches, with blue eyes.
Anyone with any information is asked to call police at 609-652-2037.
For a picture -- follow the link above.



Author: http://philadelphia.cbslocal.com/2017/08/30/missing-michele-l-tillstrom/


Archives
---
Camden County Police Search...
Crews Mobilizing In Camden...
4 Women Wanted After...
26 Students Taken To Hospital
Police Searching For Missing..
Man Follows Woman Into..
Firefighters Investigating If
Neighbors In Shock Over...
Body Of Missing 12-Year-Old...
One Injured In Boat Fire...
Massive Pollen Cloud Gets Sent...
Woman Attacked, Robbed...
Firefighters Rescue 2 Women...
Authorities: Drunken Driver...
Early Morning Fire In...
More Articles