Camden County Holds 9/11 Memorial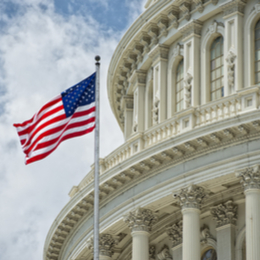 CAMDEN COUNTY, NJ (CBS) — Camden County officials, and dozens of residents paid their respects to the men and women killed in the 9/11 attacks at a memorial dedication ceremony at the Stratford Fire Company Saturday morning.
The memorial unveiled is one of only a few in the country that contains remnants from all three attack sites.
As one of the speakers remarked during the ceremony, it was beautiful, sunny day similar to a Tuesday morning 16-years-ago that changed the lives of Americans.
The memorial bares the words "We Will Never Forget!" across the front, and for many like County Freeholder Director Louis Cappelli, it's the first responders who leave a lasting legacy.
"It just reflects a courage so deep, so amazing of first responders going into those buildings," he said. "Its a courage so deep I can't even understand how somebody could possibly do it."
Stratford Mayor Josh Keenan had a simple request of visitors.
"Sit down and say a prayer for the loved ones that were lost, and pay attention to what happens in the world," he said.
Article continues below
---
advertisement


---
The memorial sits in front of the Stratford Fire Company, and is open to the public every day.
Author:
http://philadelphia.cbslocal.com/2017/09/10/camden-county-memorial-dedication/ - Dan Wing
Archives
---
Crews Mobilizing In Camden...
4 Women Wanted After...
26 Students Taken To Hospital
Man Follows Woman Into..
Firefighters Investigating If
Neighbors In Shock Over...
Body Of Missing 12-Year-Old...
One Injured In Boat Fire...
Massive Pollen Cloud Gets Sent...
Woman Attacked, Robbed...
Firefighters Rescue 2 Women...
Early Morning Fire In...
South Jersey Father...
2 Injured After Police...
Suspect Wanted For...
More Articles