Police Investigating Quadruple Shooting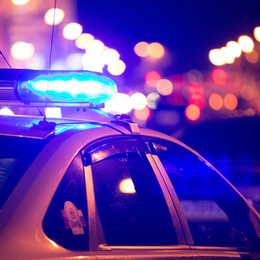 HAMILTON TOWNSHIP, N.J. (CBS) — A man was shot and killed and three others were wounded in a quadruple shooting in Atlantic County on Sunday night.
The Atlantic County Prosecutor's Office said that the Hamilton Township Police Department received a 911 call at 5:30 p.m. on Sunday for a report that several victims were shot at the Brandywood Townhomes.
Taufeeq Mitchell, 31, of Mays Landing was pronounced dead at Atlanticare Regional Medical Center City Campus.
One victim remains in critical condition and two other victims were treated and released.
The Atlantic County Prosecutor's Office and the Hamilton Township Police Department are investigating the shooting.
Anyone with information regarding the shooting is asked to call the Atlantic County Prosecutor's Office at 609-909-7800 or Crime Stoppers at 609-652-1234 or 1-800-658-8477.
Tips can also be made through the prosecutor's office and the Crime Stoppers websites.



Author: http://philadelphia.cbslocal.com/2017/09/25/atlantic-county-quadruple-shooting/


Archives
---
'They Didn't Have To Kill My Son'
Some Jersey Shore Boardwalk Games Not Fair
Woman Impaled By Beach Umbrella
NJ Plans On Adding 6 Medical Marijuana Dispensaries
South Jersey Magazine Digital Edition
Man Fatally Shot By Police...
$1,000 Reward Offered In Death of Woman
Police Searching For Missing..
Authorities: Drunken Driver...
Foreign Tick Found In NJ...
1 Person Taken To Hospital...
Murder Charge After Missing...
Hundred Attend Parade, Festival To...
Fake Cops Causing Trouble In At Least...
FBI Raids Methadone Clinic In Camden
More Articles