Police Investigating Quadruple Shooting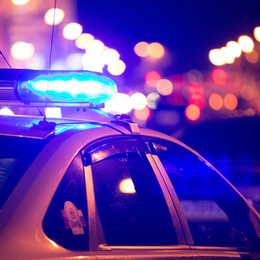 HAMILTON TOWNSHIP, N.J. (CBS) — A man was shot and killed and three others were wounded in a quadruple shooting in Atlantic County on Sunday night.
The Atlantic County Prosecutor's Office said that the Hamilton Township Police Department received a 911 call at 5:30 p.m. on Sunday for a report that several victims were shot at the Brandywood Townhomes.
Taufeeq Mitchell, 31, of Mays Landing was pronounced dead at Atlanticare Regional Medical Center City Campus.
One victim remains in critical condition and two other victims were treated and released.
The Atlantic County Prosecutor's Office and the Hamilton Township Police Department are investigating the shooting.
Anyone with information regarding the shooting is asked to call the Atlantic County Prosecutor's Office at 609-909-7800 or Crime Stoppers at 609-652-1234 or 1-800-658-8477.
Tips can also be made through the prosecutor's office and the Crime Stoppers websites.



Author: http://philadelphia.cbslocal.com/2017/09/25/atlantic-county-quadruple-shooting/


Archives
---
FBI Raids Methadone Clinic In Camden
Crews Battle House Fire In Gloucester...
Air Force Major Returns Home...
Vets With PTSD Presented Service Dogs...
Woman Arrested Following Hit-And-Run...
Arrest Made In Shooting Of N.J. Woman...
Part Of The Delaware Bay Will Turn...
Crews Investigate Fire At Facility In...
Hard Rock Hotel & Casino To Open...
South Jersey Church Hires Armed Police..
Salem County Sheriff's Office Mourns...
New Jersey Joins Multi-State Effort...
2 Philly Men Who Helped Save Swimmers...
Galloway Township Police Looking For...
Students Rush To Help Residents In...
More Articles