Leaders Form Non-Profit For Puerto Rico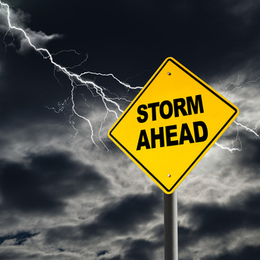 CAMDEN COUNTY, NJ (CBS) — A Camden County Freeholder has announced a partnership to raise funds for the recovery effort in Puerto Rico, which suffered catastrophic damage when Hurricane Maria tore across the US Commonwealth.
Camden County Freeholder Carmen Rodriguez says 3.4 million Americans are without water, electricity, fuel, or fresh food.
"The situation that we have in Puerto Rico is devastating, it's unprecedented, it's horrible. The people are suffering something terrible," she said.
Rodriguez says the most practical way to help is to send money, so leaders from the community, including the Camden County Board of Freeholders and the Puerto Rican Congress of New Jersey, have formed a non-profit.
"'Boricuas from New Jersey Para Puerto Rico' is what we're calling it. There is absolutely no administrative expense to donate to this fund, so that every dollar that's donated through here goes directly to the island," Rodriguez said.
Rodriguez says the goal is to raise as much money as possible, with the effort culminating in a marathon statewide event October 8th.
Article continues below
---
advertisement


---
Contributions to Boricuas from New Jersey Para Puerto Rico can be made at any South Jersey Federal Credit Union branch.
Author:
http://philadelphia.cbslocal.com/2017/09/28/new-jersey-community-leaders-form-non-profit-to-aid-puerto-rico-recovery/ - Molly Daly
Archives
---
New Hard Rock Hotel & Casino To Open..
Nissan Retraining Employees After...
Cowtown Rodeo Will Be Entertaining...
New Jersey School Celebrates Autism...
Roadside Strip Search By NJ State...
Police: Browns Mills Man Charged With...
Woman Caught On Video Stealing Wallet...
Easter Sunday Burglar ID'd By Video...
Police Looking For Suspect Accused Of...
New Exhibit Honors First All Female...
Young Students Show Off Their...
Amazon's New South Jersey Fulfillment...
Jersey Shore Towns Assess Beaches...
Rutgers Camden Students Save 90-Year...
Delaware Memorial Bridge Traffic To Be..
More Articles