Suspects Charged with Murder During Robbery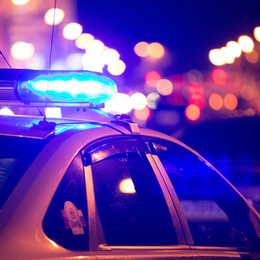 PENNSAUKEN, N.J. (CBS) — Two men have been charged in the death of a man who was killed during an armed robbery in Pennsauken last month.
The Camden County Prosecutor's Office announced the arrests Wednesday of 44-year-old Danny Smith, of Woodlynne, and 29-year-old Damian Sanchez, of Camden, in the shooting death of 26-year-old Jerry Mass.
According to the prosecutor's office, witnesses saw Sanchez and another person enter Mass' apartment on the 7000 block of Stockton Avenue, while Smith stood outside the common doorway. Officials say Mass was shot while the two men attempted to rob him, then left the apartment and into a vehicle driven by Smith.
Smith was arrested without incident on Sept. 21 at his home on the 200 block of Parker Avenue in Woodlynne. Sanchez was arrested on Oct. 3 in Camden.
Both Smith and Sanchez were charged with first degree felony murder and remanded to Camden County Correctional Facility.
The investigation into Mass' death continues and anyone with information is asked to call Camden County Prosecutor's Office Detective Michael Rhoads at 856-225-8561 or Pennsauken Police Sgt. Warwick at 856-488-0080.



Author: http://philadelphia.cbslocal.com/2017/10/04/damian-sanchez-danny-smith/


Archives
---
FBI Raids Methadone Clinic In Camden
Crews Battle House Fire In Gloucester...
Air Force Major Returns Home...
Vets With PTSD Presented Service Dogs...
Woman Arrested Following Hit-And-Run...
Arrest Made In Shooting Of N.J. Woman...
Part Of The Delaware Bay Will Turn...
Crews Investigate Fire At Facility In...
Hard Rock Hotel & Casino To Open...
South Jersey Church Hires Armed Police..
Salem County Sheriff's Office Mourns...
New Jersey Joins Multi-State Effort...
2 Philly Men Who Helped Save Swimmers...
Galloway Township Police Looking For...
Students Rush To Help Residents In...
More Articles