Lumberton Schools Closed Tuesday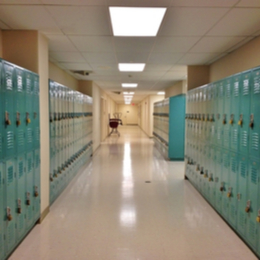 LUMBERTON, N.J. (CBS) — All Lumberton Township School District schools will be closed Tuesday due to a power outage.
The school district said there was loss of power in a couple of the buildings.
All before and after school activities are cancelled.



Author: http://philadelphia.cbslocal.com/2017/10/24/lumberton-schools-power-outage/


Archives
---
FBI Raids Methadone Clinic In Camden
Crews Battle House Fire In Gloucester...
Air Force Major Returns Home...
Vets With PTSD Presented Service Dogs...
Woman Arrested Following Hit-And-Run...
Arrest Made In Shooting Of N.J. Woman...
Part Of The Delaware Bay Will Turn...
Crews Investigate Fire At Facility In...
Hard Rock Hotel & Casino To Open...
South Jersey Church Hires Armed Police..
Salem County Sheriff's Office Mourns...
New Jersey Joins Multi-State Effort...
2 Philly Men Who Helped Save Swimmers...
Galloway Township Police Looking For...
Students Rush To Help Residents In...
More Articles