Police Surprise Boy Battling Cancer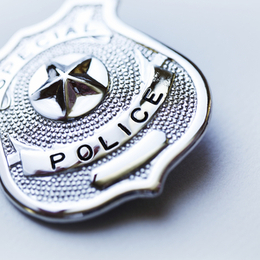 A special surprise for a brave young boy battling cancer.
Camden County police officers surprised 3-year-old Ben Graham Monday with his very own Camden County cruiser.
Ben is battling stage four neuroblastoma and he said he wanted to meet the officers. So they chipped in and gave him the special ride to remember their visit.
To see photos from the visit with Ben, click



Author: http://philadelphia.cbslocal.com/2017/10/23/camden-police-boy-cancer/


Archives
---
Emergency Repairs As 'Significant...
New Hard Rock Hotel & Casino To Open..
Nissan Retraining Employees After...
Cowtown Rodeo Will Be Entertaining...
New Jersey School Celebrates Autism...
Roadside Strip Search By NJ State...
Police: Browns Mills Man Charged With...
Woman Caught On Video Stealing Wallet...
Easter Sunday Burglar ID'd By Video...
Police Looking For Suspect Accused Of...
New Exhibit Honors First All Female...
Young Students Show Off Their...
Amazon's New South Jersey Fulfillment...
Jersey Shore Towns Assess Beaches...
Rutgers Camden Students Save 90-Year...
More Articles