Rare Blue Lobster Caught By Fishermen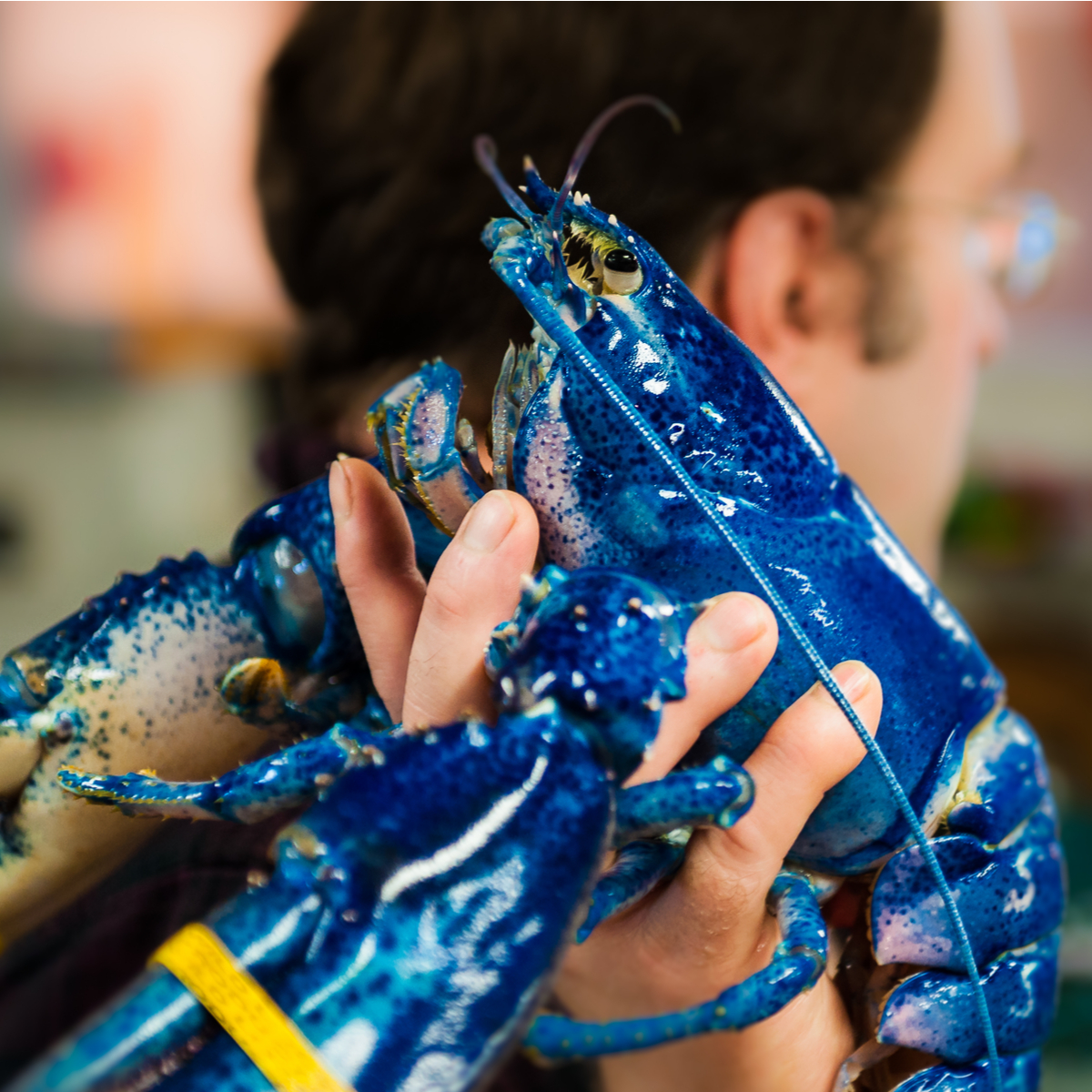 SEA ISLE CITY, N.J. (CBS) — Eighty-five miles off the Jersey shore, some Sea Isle City fishermen found a diamond in the rough. It was the highlight of their four-day trip, a brilliant Blue Lobster in a sea of blah brown and green sea dwellers.
"Well the pot came over the rail and everyone got excited," Joe O'Donnell of South Seaville said.
Kevin Burcaw of Seaville recalled the moment: "I was back here doing something, and then I heard them, kind of a yell, hootin' and hollerin.'"
The crew of Captain Eric's Two Dukes' boat had just plucked a rare find 700 feet down off the ocean floor.
"He said, 'Whoa, whoa!' And we looked and saw the blue lobster. It was pretty cool," said Rob Martinelli, one of the ship's crew. "We pulled it up and pulled it out and we all like froze, and then grabbed our phones and took some pictures and put some bands on it"
Eric Burcaw, who owns the ship, has fished these waters all his life and he too was amazed by the rare 1 1/2-pound catch.
Article continues below
---
advertisement


---
"I've never seen one myself. I've heard of it. It's pretty rare, they say one in 2 million. It's crazy," he said.
"A lot of the older fisherman 70, 80 years old have never even seen one," added his son, Eric Burcaw Jr.
The men work the waters for lobster from April to December. Their year, so far, had been unremarkable, until the ultimate catch out of the blue.
"Once in a while you get two with a crazy looking claw and I just said to the guys actually we hadn't caught anything cool this year. Then we caught that," said Martinelli. "Everyone wants to know what we're gonna do with it or who's gonna eat it or what, but no one's eating it I don't think."
They hope the blue lobster will find his way to an aquarium, so other people can see the cool catch.
Author:
http://philadelphia.cbslocal.com/2017/10/26/rare-blue-lobster-caught-by-sea-isle-fishermen/ - Joe Holden
Archives
---
New Jersey Voters To Decide Approval For $500 Million In Bonds For Schools
South Jersey Biz Digital Edition
Man Arrested For Peeking Into Windows, Committing Lewd Acts In Women's Clothes
2 Killed, 1 Hurt After Fire Ravages Browns Mills Home
2 Killed In Massive House Fire In Browns Mills
Racist Fliers Supporting KKK Left On Residents' Lawns In Cherry Hill
New Jersey Plans To Reveal 'Stunning' Sports Betting Numbers
Statistics Show Streets Of Camden Getting Safer
Lifeguard At Deadly Beach Predicted A Future Sand Collapse
Police ID Suspect Wanted In Cherry Hill Robberies
Renewed Debate Over Extending New Jersey's Route 55 Into Cape May County
Police Locate Missing 14-Year-Old Girl From Camden
Mantua Township Police Investigate Gunshots Near Elementary School
Husband & Wife Team Caught Shoplifting More Than $8,000 Worth Of Stolen Items In Gloucester Twp.
Tacony–Palmyra Bridge Closed Until Further Notice
More Articles