Blue Lobster Gets Home At Aquarium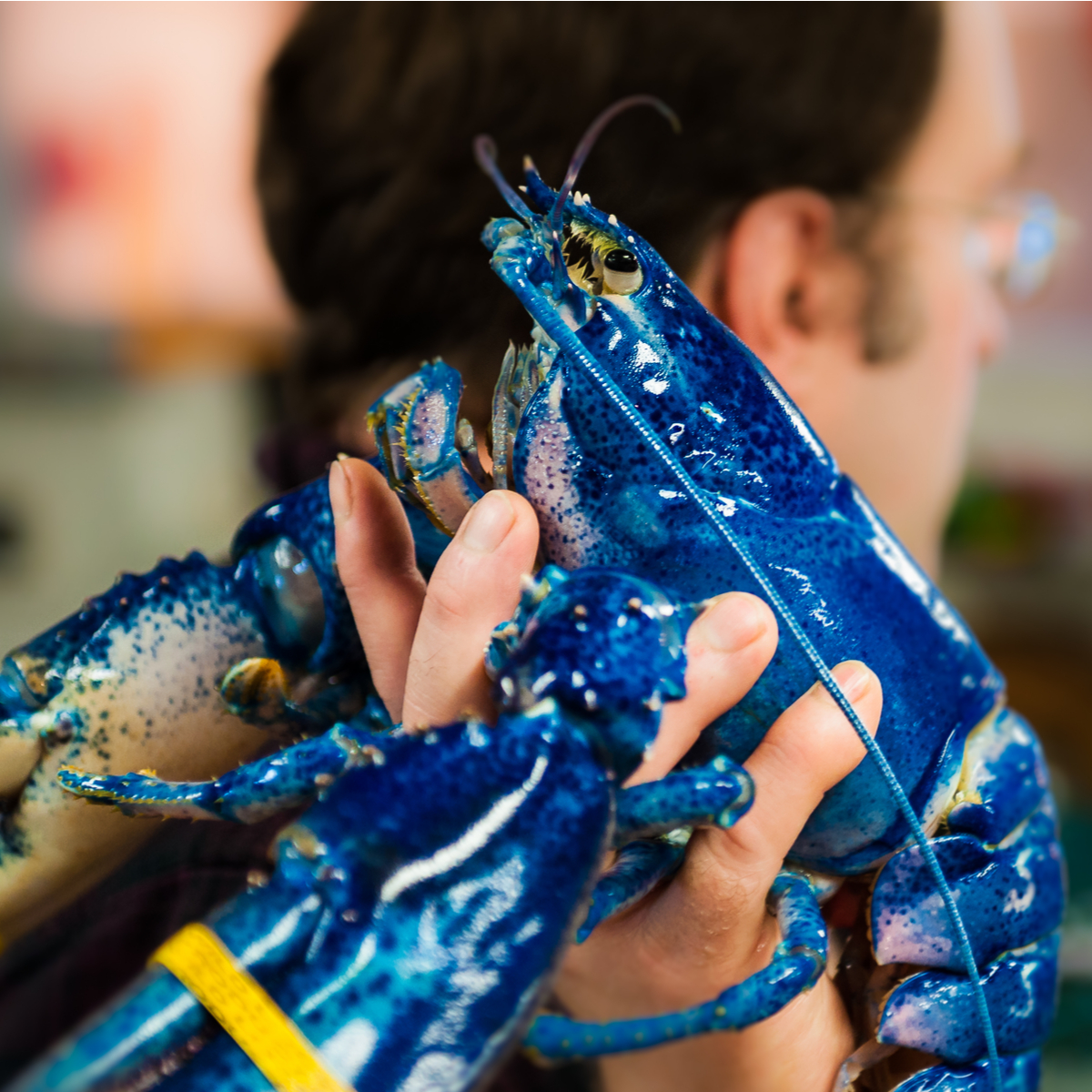 A blue lobster caught in the waters off the Jersey Shore has a new home at the Adventure Aquarium in Camden.
The rare blue lobster was caught about 85 miles off the coast of Sea Isle City.
Kevin Burcaw of Seaville recalled the moment: "I was back here doing something, and then I heard them, kind of a yell, hootin' and hollerin.'"
The crew of Captain Eric's Two Dukes' boat had just plucked a rare find 700 feet down off the ocean floor.
"He said, 'Whoa, whoa!' And we looked and saw the blue lobster. It was pretty cool," said Rob Martinelli, one of the ship's crew. "We pulled it up and pulled it out and we all like froze, and then grabbed our phones and took some pictures and put some bands on it"
Eric Burcaw, who owns the ship, has fished these waters all his life and he too was amazed by the rare 1 1/2-pound catch.
"I've never seen one myself. I've heard of it. It's pretty rare, they say one in 2 million. It's crazy," he said.



Author: http://philadelphia.cbslocal.com/2017/10/30/blue-lobster-adventure-aquarium/


Archives
---
Emergency Repairs As 'Significant...
New Hard Rock Hotel & Casino To Open..
Nissan Retraining Employees After...
Cowtown Rodeo Will Be Entertaining...
New Jersey School Celebrates Autism...
Roadside Strip Search By NJ State...
Police: Browns Mills Man Charged With...
Woman Caught On Video Stealing Wallet...
Easter Sunday Burglar ID'd By Video...
Police Looking For Suspect Accused Of...
New Exhibit Honors First All Female...
Young Students Show Off Their...
Amazon's New South Jersey Fulfillment...
Jersey Shore Towns Assess Beaches...
Rutgers Camden Students Save 90-Year...
More Articles