Legal Smoking Age In NJ Goes Up To 21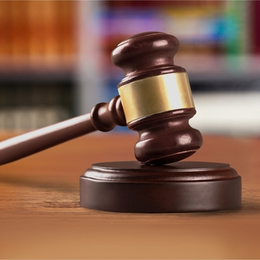 New Jersey increases the minimum age to purchase tobacco products from 19 to 21 at midnight tonight.
You may have already seen the signs up in stores across the Garden State. Health Commissioner Cathleen Bennett comments on the minimum age change and the need to continue the overall trend away from smoking, period.
"We need to do something that addresses specifically young adults," Bennett told KYW Newsradio. "And so moving the age to 21 gives them the time to mature and make an informed decision as to whether or not the use of tobacco is right for them."
Simple math–no 19 and 20-year-olds buying tobacco means fewer customers for stores like Yogi's Quick Stop whose business relies heavily on tobacco sales.
"It's a lot of hard for small businesses cause this is like mom and pop stores," said Sunita Darji, owner of the Yogi's.
Stores near colleges might see some of the biggest impacts. Sam Ramani who owns a convenience store in Glassboro anticipates about 5 percent drop in sales.
Article continues below
---
advertisement


---
"It's going to be an impact on our cigarette business," said Ramani.
The new law also covers electronic cigarettes and the like, a critical move given an increase in their use by high school students.
Retailers face escalating fines for violations.
Author:
http://philadelphia.cbslocal.com/2017/10/31/smoking-age-new-jersey/
Archives
---
New Jersey Voters To Decide Approval For $500 Million In Bonds For Schools
South Jersey Biz Digital Edition
Man Arrested For Peeking Into Windows, Committing Lewd Acts In Women's Clothes
2 Killed, 1 Hurt After Fire Ravages Browns Mills Home
2 Killed In Massive House Fire In Browns Mills
Racist Fliers Supporting KKK Left On Residents' Lawns In Cherry Hill
New Jersey Plans To Reveal 'Stunning' Sports Betting Numbers
Statistics Show Streets Of Camden Getting Safer
Lifeguard At Deadly Beach Predicted A Future Sand Collapse
Police ID Suspect Wanted In Cherry Hill Robberies
Renewed Debate Over Extending New Jersey's Route 55 Into Cape May County
Police Locate Missing 14-Year-Old Girl From Camden
Mantua Township Police Investigate Gunshots Near Elementary School
Husband & Wife Team Caught Shoplifting More Than $8,000 Worth Of Stolen Items In Gloucester Twp.
Tacony–Palmyra Bridge Closed Until Further Notice
More Articles