Animal Shelter To Get Million $$ Upgrade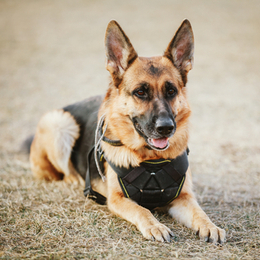 PHILADELPHIA (CBS) — The Camden County Animal Shelter in Gloucester Township, New Jersey is getting upgrades and an expansion.
The Camden County Freeholder Board has committed $1 million for the work.
"[We're] starting to bring this facility to life and really becoming a first class facility," said Freeholder Jonathan Young, liaison to the animal shelter. "Phase two is in progress. It started in August, it's going to end in February of 2018. And it's going to be some surgical rooms. It's going to be an expansion of our laundry room, some restrooms, some office space. Our dog Kennels, our dog runs are going to be redone. The floors are going to get redone."
Freeholder Young says the board wants to make sure residents as well as animals have the best services available to them.



Author: http://philadelphia.cbslocal.com/2017/11/01/camden-county-animal-shelter-to-get-million-dollar-upgrade-expansion/ - John McDevitt


Archives
---
New Jersey Voters To Decide Approval For $500 Million In Bonds For Schools
South Jersey Biz Digital Edition
Man Arrested For Peeking Into Windows, Committing Lewd Acts In Women's Clothes
2 Killed, 1 Hurt After Fire Ravages Browns Mills Home
2 Killed In Massive House Fire In Browns Mills
Racist Fliers Supporting KKK Left On Residents' Lawns In Cherry Hill
New Jersey Plans To Reveal 'Stunning' Sports Betting Numbers
Statistics Show Streets Of Camden Getting Safer
Lifeguard At Deadly Beach Predicted A Future Sand Collapse
Police ID Suspect Wanted In Cherry Hill Robberies
Renewed Debate Over Extending New Jersey's Route 55 Into Cape May County
Police Locate Missing 14-Year-Old Girl From Camden
Mantua Township Police Investigate Gunshots Near Elementary School
Husband & Wife Team Caught Shoplifting More Than $8,000 Worth Of Stolen Items In Gloucester Twp.
Tacony–Palmyra Bridge Closed Until Further Notice
More Articles