Animal Shelter To Get Million $$ Upgrade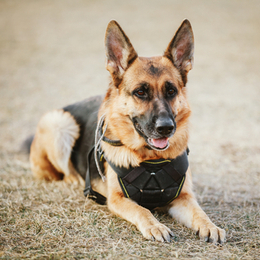 PHILADELPHIA (CBS) — The Camden County Animal Shelter in Gloucester Township, New Jersey is getting upgrades and an expansion.
The Camden County Freeholder Board has committed $1 million for the work.
"[We're] starting to bring this facility to life and really becoming a first class facility," said Freeholder Jonathan Young, liaison to the animal shelter. "Phase two is in progress. It started in August, it's going to end in February of 2018. And it's going to be some surgical rooms. It's going to be an expansion of our laundry room, some restrooms, some office space. Our dog Kennels, our dog runs are going to be redone. The floors are going to get redone."
Freeholder Young says the board wants to make sure residents as well as animals have the best services available to them.



Author: http://philadelphia.cbslocal.com/2017/11/01/camden-county-animal-shelter-to-get-million-dollar-upgrade-expansion/ - John McDevitt


Archives
---
Gov. Murphy To Sign Bill Banning Smoking
New Jersey Woman Accused Of Scamming Family
9-Year-Old Girl Killed By Stray Bullet
Family Members Demand Answers
South Jersey Biz Digital Edition
Mystery Substance Washes...
South Jersey Man Could Lose Limbs
Search Continues For Missing Swimmer
Officials Investigating Mother, Daughter Found Dead
New Jersey Father, 4 Daughters Killed
Couple Killed In Powerful Home Explosion In Newfield
55-Year-Old Swimmer Dies After Being Pulled Unconscious
2 Men Stabbed
Man Arrested In Planned...
Budget Agreement Reached...
More Articles