Chris Christie's Wife Ticketed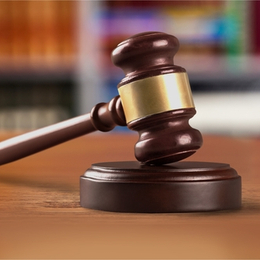 The first lady of New Jersey learns the hard way – you can't have a cellphone in your hand while behind the wheel in the Garden State, even if you are not talking on it.
We learned on Thursday that a police officer pulled over Mary Pat Christie in Somerset County on April 10.
He was on a distracted driving detail as part of the "U-Drive, U-Text, U-Pay" awareness campaign.
Christie did not identify herself as Gov. Chris Christie's wife, and said she was not talking on the phone, just holding it.
She paid the $250 fine.



Author: http://philadelphia.cbslocal.com/2017/11/02/chris-christies-wife-ticketed/


Archives
---
'They Didn't Have To Kill My Son'
Some Jersey Shore Boardwalk Games Not Fair
Woman Impaled By Beach Umbrella
NJ Plans On Adding 6 Medical Marijuana Dispensaries
South Jersey Magazine Digital Edition
Man Fatally Shot By Police...
$1,000 Reward Offered In Death of Woman
Police Searching For Missing..
Authorities: Drunken Driver...
Foreign Tick Found In NJ...
1 Person Taken To Hospital...
Murder Charge After Missing...
Hundred Attend Parade, Festival To...
Fake Cops Causing Trouble In At Least...
FBI Raids Methadone Clinic In Camden
More Articles