Chris Christie's Wife Ticketed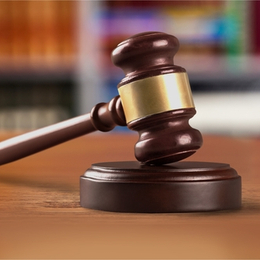 The first lady of New Jersey learns the hard way – you can't have a cellphone in your hand while behind the wheel in the Garden State, even if you are not talking on it.
We learned on Thursday that a police officer pulled over Mary Pat Christie in Somerset County on April 10.
He was on a distracted driving detail as part of the "U-Drive, U-Text, U-Pay" awareness campaign.
Christie did not identify herself as Gov. Chris Christie's wife, and said she was not talking on the phone, just holding it.
She paid the $250 fine.



Author: http://philadelphia.cbslocal.com/2017/11/02/chris-christies-wife-ticketed/


Archives
---
Fake Cops Causing Trouble In At Least...
FBI Raids Methadone Clinic In Camden
Crews Battle House Fire In Gloucester...
Air Force Major Returns Home...
Vets With PTSD Presented Service Dogs...
Woman Arrested Following Hit-And-Run...
Arrest Made In Shooting Of N.J. Woman...
Part Of The Delaware Bay Will Turn...
Crews Investigate Fire At Facility In...
Hard Rock Hotel & Casino To Open...
South Jersey Church Hires Armed Police..
Salem County Sheriff's Office Mourns...
New Jersey Joins Multi-State Effort...
2 Philly Men Who Helped Save Swimmers...
Galloway Township Police Looking For...
More Articles