Man Kills Girlfriend With Hammer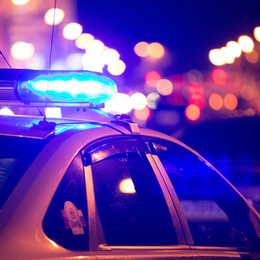 An Atlantic County man is in police custody, charged with killing his girlfriend with a hammer.
It happened last week in Egg Harbor Township. Police found 28-year-old Sarah Phillips dead inside a home along South Zion Road.
Prosecutors say Lashawn Smith struck the woman multiple times with the hammer.
The 36-year-old has been charged with first-degree murder and related offenses.



Author: http://philadelphia.cbslocal.com/2017/11/05/atlantic-county-man-arrested-for-killing-girlfriend-with-hammer/


Archives
---
FBI Raids Methadone Clinic In Camden
Crews Battle House Fire In Gloucester...
Air Force Major Returns Home...
Vets With PTSD Presented Service Dogs...
Woman Arrested Following Hit-And-Run...
Arrest Made In Shooting Of N.J. Woman...
Part Of The Delaware Bay Will Turn...
Crews Investigate Fire At Facility In...
Hard Rock Hotel & Casino To Open...
South Jersey Church Hires Armed Police..
Salem County Sheriff's Office Mourns...
New Jersey Joins Multi-State Effort...
2 Philly Men Who Helped Save Swimmers...
Galloway Township Police Looking For...
Students Rush To Help Residents In...
More Articles