Man Kills Girlfriend With Hammer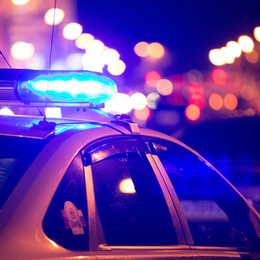 An Atlantic County man is in police custody, charged with killing his girlfriend with a hammer.
It happened last week in Egg Harbor Township. Police found 28-year-old Sarah Phillips dead inside a home along South Zion Road.
Prosecutors say Lashawn Smith struck the woman multiple times with the hammer.
The 36-year-old has been charged with first-degree murder and related offenses.



Author: http://philadelphia.cbslocal.com/2017/11/05/atlantic-county-man-arrested-for-killing-girlfriend-with-hammer/


Archives
---
'They Didn't Have To Kill My Son'
Some Jersey Shore Boardwalk Games Not Fair
Woman Impaled By Beach Umbrella
NJ Plans On Adding 6 Medical Marijuana Dispensaries
South Jersey Magazine Digital Edition
Man Fatally Shot By Police...
$1,000 Reward Offered In Death of Woman
Police Searching For Missing..
Authorities: Drunken Driver...
Foreign Tick Found In NJ...
1 Person Taken To Hospital...
Murder Charge After Missing...
Hundred Attend Parade, Festival To...
Fake Cops Causing Trouble In At Least...
FBI Raids Methadone Clinic In Camden
More Articles