Court Orders NJ To Rethink Marijuana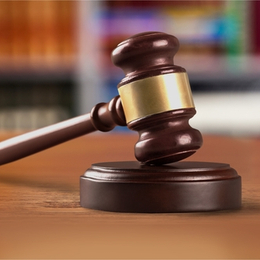 A New Jersey appeals court this week ordered a state agency to consider a change in how it classifies marijuana as a dangerous drug.
The Division of Consumer Affairs classifies marijuana as a schedule one drug, along with the likes of heroin, and that mirrors the federal government's grading in place for some four decades.
But given New Jersey is one of 29 states now allowing medical marijuana, a three judge panel decided it's time for the agency to give that a second look.
Ken Wolski, Executive Director of New Jersey's Coalition for Medical Marijuana, has pushed for such a change for six years now.
"When New Jersey passed a Compassionate Use Medical Marijuana Act into law, that act recognized medical uses for marijuana and made it inconsistent with a designation of a schedule one drug," Wolski told KYW Newsradio.
A spokesman for the state Attorney General's office says the ruling will be appealed to the state Supreme Court.
Wolski suggests it's an "exercise in futility" to go that route.



Author: http://philadelphia.cbslocal.com/2017/11/04/appeals-court-orders-new-jersey-to-rethink-designation-of-marijuana-as-dangerous-drug/ - David Madden


Archives
---
Gov. Murphy To Sign Bill Banning Smoking
New Jersey Woman Accused Of Scamming Family
9-Year-Old Girl Killed By Stray Bullet
Family Members Demand Answers
South Jersey Biz Digital Edition
Mystery Substance Washes...
South Jersey Man Could Lose Limbs
Search Continues For Missing Swimmer
Officials Investigating Mother, Daughter Found Dead
New Jersey Father, 4 Daughters Killed
Couple Killed In Powerful Home Explosion In Newfield
55-Year-Old Swimmer Dies After Being Pulled Unconscious
2 Men Stabbed
Man Arrested In Planned...
Budget Agreement Reached...
More Articles