Court Orders NJ To Rethink Marijuana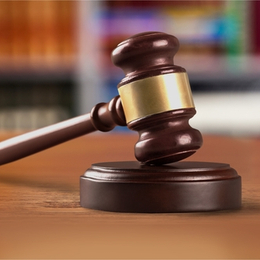 A New Jersey appeals court this week ordered a state agency to consider a change in how it classifies marijuana as a dangerous drug.
The Division of Consumer Affairs classifies marijuana as a schedule one drug, along with the likes of heroin, and that mirrors the federal government's grading in place for some four decades.
But given New Jersey is one of 29 states now allowing medical marijuana, a three judge panel decided it's time for the agency to give that a second look.
Ken Wolski, Executive Director of New Jersey's Coalition for Medical Marijuana, has pushed for such a change for six years now.
"When New Jersey passed a Compassionate Use Medical Marijuana Act into law, that act recognized medical uses for marijuana and made it inconsistent with a designation of a schedule one drug," Wolski told KYW Newsradio.
A spokesman for the state Attorney General's office says the ruling will be appealed to the state Supreme Court.
Wolski suggests it's an "exercise in futility" to go that route.



Author: http://philadelphia.cbslocal.com/2017/11/04/appeals-court-orders-new-jersey-to-rethink-designation-of-marijuana-as-dangerous-drug/ - David Madden


Archives
---
New Jersey Voters To Decide Approval For $500 Million In Bonds For Schools
South Jersey Biz Digital Edition
Man Arrested For Peeking Into Windows, Committing Lewd Acts In Women's Clothes
2 Killed, 1 Hurt After Fire Ravages Browns Mills Home
2 Killed In Massive House Fire In Browns Mills
Racist Fliers Supporting KKK Left On Residents' Lawns In Cherry Hill
New Jersey Plans To Reveal 'Stunning' Sports Betting Numbers
Statistics Show Streets Of Camden Getting Safer
Lifeguard At Deadly Beach Predicted A Future Sand Collapse
Police ID Suspect Wanted In Cherry Hill Robberies
Renewed Debate Over Extending New Jersey's Route 55 Into Cape May County
Police Locate Missing 14-Year-Old Girl From Camden
Mantua Township Police Investigate Gunshots Near Elementary School
Husband & Wife Team Caught Shoplifting More Than $8,000 Worth Of Stolen Items In Gloucester Twp.
Tacony–Palmyra Bridge Closed Until Further Notice
More Articles