NJ 'Santa' Arrested On Drug Charges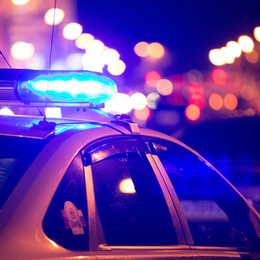 Police in New Jersey bust a bad Santa.
Officers in South Hackensack arrested Charles Smith Monday on drug charges.
It all started with a traffic stop where police say they found a crack pipe next to his Santa Claus costume.
When they searched his car they found more drug paraphernalia, including empty bags of crack and heroin.
Police say Smith volunteers as Santa for "Toys for Tots."



Author: http://philadelphia.cbslocal.com/2017/11/06/santa-arrested-nj/ - David Madden


Archives
---
'They Didn't Have To Kill My Son'
Some Jersey Shore Boardwalk Games Not Fair
Woman Impaled By Beach Umbrella
NJ Plans On Adding 6 Medical Marijuana Dispensaries
South Jersey Magazine Digital Edition
Man Fatally Shot By Police...
$1,000 Reward Offered In Death of Woman
Police Searching For Missing..
Authorities: Drunken Driver...
Foreign Tick Found In NJ...
1 Person Taken To Hospital...
Murder Charge After Missing...
Hundred Attend Parade, Festival To...
Fake Cops Causing Trouble In At Least...
FBI Raids Methadone Clinic In Camden
More Articles