NJ 'Santa' Arrested On Drug Charges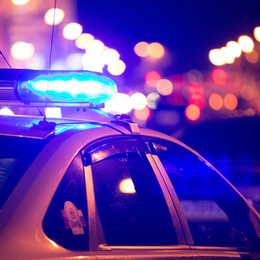 Police in New Jersey bust a bad Santa.
Officers in South Hackensack arrested Charles Smith Monday on drug charges.
It all started with a traffic stop where police say they found a crack pipe next to his Santa Claus costume.
When they searched his car they found more drug paraphernalia, including empty bags of crack and heroin.
Police say Smith volunteers as Santa for "Toys for Tots."



Author: http://philadelphia.cbslocal.com/2017/11/06/santa-arrested-nj/ - David Madden


Archives
---
FBI Raids Methadone Clinic In Camden
Crews Battle House Fire In Gloucester...
Air Force Major Returns Home...
Vets With PTSD Presented Service Dogs...
Woman Arrested Following Hit-And-Run...
Arrest Made In Shooting Of N.J. Woman...
Part Of The Delaware Bay Will Turn...
Crews Investigate Fire At Facility In...
Hard Rock Hotel & Casino To Open...
South Jersey Church Hires Armed Police..
Salem County Sheriff's Office Mourns...
New Jersey Joins Multi-State Effort...
2 Philly Men Who Helped Save Swimmers...
Galloway Township Police Looking For...
Students Rush To Help Residents In...
More Articles