5 Suspects Wanted For Shoplifting Liquor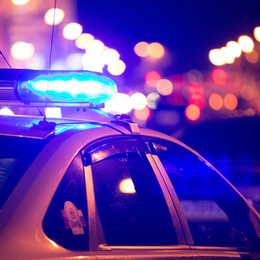 EVESHAM TOWNSHIP, N.J. (CBS) – Police in Evesham Township are asking for the public's help in identifying five people accused of shoplifting more than $200 worth of liquor.
The five individuals are accused of stealing $240.00 worth of liquor from Rastelli's on the 700 block of Route 73 in Marlton.
Police say it happened around 7:30 p.m. on Oct 11.
If anyone knows the identity of these suspects you are asked to contact the Evesham Police Department at 856-983-1116, the Confidential Tip Line at 856-983-4699 or email at Facebook@Eveshampd.org. Anonymous tips text ETPDTIP to 847411.



Author: http://philadelphia.cbslocal.com/2017/11/08/rastellis-liquor-theft/


Archives
---
New Jersey Voters To Decide Approval For $500 Million In Bonds For Schools
South Jersey Biz Digital Edition
Man Arrested For Peeking Into Windows, Committing Lewd Acts In Women's Clothes
2 Killed, 1 Hurt After Fire Ravages Browns Mills Home
2 Killed In Massive House Fire In Browns Mills
Racist Fliers Supporting KKK Left On Residents' Lawns In Cherry Hill
New Jersey Plans To Reveal 'Stunning' Sports Betting Numbers
Statistics Show Streets Of Camden Getting Safer
Lifeguard At Deadly Beach Predicted A Future Sand Collapse
Police ID Suspect Wanted In Cherry Hill Robberies
Renewed Debate Over Extending New Jersey's Route 55 Into Cape May County
Police Locate Missing 14-Year-Old Girl From Camden
Mantua Township Police Investigate Gunshots Near Elementary School
Husband & Wife Team Caught Shoplifting More Than $8,000 Worth Of Stolen Items In Gloucester Twp.
Tacony–Palmyra Bridge Closed Until Further Notice
More Articles