5 Suspects Wanted For Shoplifting Liquor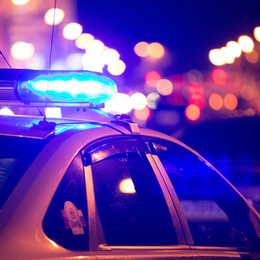 EVESHAM TOWNSHIP, N.J. (CBS) – Police in Evesham Township are asking for the public's help in identifying five people accused of shoplifting more than $200 worth of liquor.
The five individuals are accused of stealing $240.00 worth of liquor from Rastelli's on the 700 block of Route 73 in Marlton.
Police say it happened around 7:30 p.m. on Oct 11.
If anyone knows the identity of these suspects you are asked to contact the Evesham Police Department at 856-983-1116, the Confidential Tip Line at 856-983-4699 or email at Facebook@Eveshampd.org. Anonymous tips text ETPDTIP to 847411.



Author: http://philadelphia.cbslocal.com/2017/11/08/rastellis-liquor-theft/


Archives
---
New Hard Rock Hotel & Casino To Open..
Nissan Retraining Employees After...
Cowtown Rodeo Will Be Entertaining...
New Jersey School Celebrates Autism...
Roadside Strip Search By NJ State...
Police: Browns Mills Man Charged With...
Woman Caught On Video Stealing Wallet...
Easter Sunday Burglar ID'd By Video...
Police Looking For Suspect Accused Of...
New Exhibit Honors First All Female...
Young Students Show Off Their...
Amazon's New South Jersey Fulfillment...
Jersey Shore Towns Assess Beaches...
Rutgers Camden Students Save 90-Year...
Delaware Memorial Bridge Traffic To Be..
More Articles