5 Suspects Wanted For Shoplifting Liquor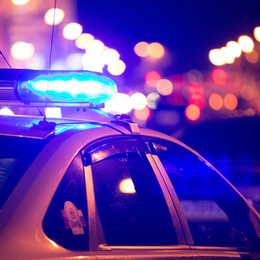 EVESHAM TOWNSHIP, N.J. (CBS) – Police in Evesham Township are asking for the public's help in identifying five people accused of shoplifting more than $200 worth of liquor.
The five individuals are accused of stealing $240.00 worth of liquor from Rastelli's on the 700 block of Route 73 in Marlton.
Police say it happened around 7:30 p.m. on Oct 11.
If anyone knows the identity of these suspects you are asked to contact the Evesham Police Department at 856-983-1116, the Confidential Tip Line at 856-983-4699 or email at Facebook@Eveshampd.org. Anonymous tips text ETPDTIP to 847411.



Author: http://philadelphia.cbslocal.com/2017/11/08/rastellis-liquor-theft/


Archives
---
Gov. Murphy To Sign Bill Banning Smoking
New Jersey Woman Accused Of Scamming Family
9-Year-Old Girl Killed By Stray Bullet
Family Members Demand Answers
South Jersey Biz Digital Edition
Mystery Substance Washes...
South Jersey Man Could Lose Limbs
Search Continues For Missing Swimmer
Officials Investigating Mother, Daughter Found Dead
New Jersey Father, 4 Daughters Killed
Couple Killed In Powerful Home Explosion In Newfield
55-Year-Old Swimmer Dies After Being Pulled Unconscious
2 Men Stabbed
Man Arrested In Planned...
Budget Agreement Reached...
More Articles