Man Charged With DWI. 2nd Time in a Week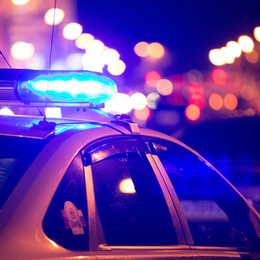 LOWER TOWNSHIP, N.J. (CBS) – Police in South Jersey have arrested a man for a second time in one week for allegedly driving under the influence.
On Nov. 6, police say 39-year-old Jason Poole, of North Cape May, ran off the road and struck a pole in the 700 block of Tabernacle Road.
According to authorities, Poole was arrested and issued three motor vehicle summonses for driving while intoxicated, failure to maintain and reckless driving.
Poole was also arrested a week prior on Oct. 31 and charged with driving under the influence.
No injuries were reported in either incident.
Police say Poole was released in accordance with Departmental Procedures and NJ Attorney General Guidelines.



Author: http://philadelphia.cbslocal.com/2017/11/08/dui-twice-lower-twp/


Archives
---
New Jersey Voters To Decide Approval For $500 Million In Bonds For Schools
South Jersey Biz Digital Edition
Man Arrested For Peeking Into Windows, Committing Lewd Acts In Women's Clothes
2 Killed, 1 Hurt After Fire Ravages Browns Mills Home
2 Killed In Massive House Fire In Browns Mills
Racist Fliers Supporting KKK Left On Residents' Lawns In Cherry Hill
New Jersey Plans To Reveal 'Stunning' Sports Betting Numbers
Statistics Show Streets Of Camden Getting Safer
Lifeguard At Deadly Beach Predicted A Future Sand Collapse
Police ID Suspect Wanted In Cherry Hill Robberies
Renewed Debate Over Extending New Jersey's Route 55 Into Cape May County
Police Locate Missing 14-Year-Old Girl From Camden
Mantua Township Police Investigate Gunshots Near Elementary School
Husband & Wife Team Caught Shoplifting More Than $8,000 Worth Of Stolen Items In Gloucester Twp.
Tacony–Palmyra Bridge Closed Until Further Notice
More Articles