Job Fair Saturday At Bancroft Facility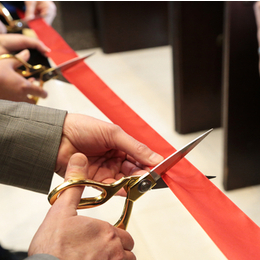 MOUNT LAUREL, NJ (CBS) — Bancroft healthcare services will soon be relocating from their current headquarters in Haddonfield to a new facility in Mount Laurel. As part of the move, they're hosting a job fair Saturday.
Five hundred jobs all told are coming to the new Bancroft campus on Walton Avenue. Given that they deal primarily with special needs children, the job specs are pretty specific.
"We're looking to do about 150 to 200 interviews this Saturday for a variety of positions to include direct support personnel or professionals, behavior specialists, nursing professionals and special educators," Dennis Morgan, Senior VP for Children's Services told KYW Newsradio.
Plans are to open the new facility in time for classes to begin right after the Christmas holidays. The job fair, at the Mount Laurel facility, is set from 10 a.m. till 2 p.m. on Saturday.
Bring along your resume.



Author: http://philadelphia.cbslocal.com/2017/11/14/job-fair-saturday-at-new-bancroft-facility-in-burlington-county/ - David Madden


Archives
---
South Jersey Biz Digital Edition
Man Arrested For Peeking Into Windows, Committing Lewd Acts In Women's Clothes
2 Killed, 1 Hurt After Fire Ravages Browns Mills Home
2 Killed In Massive House Fire In Browns Mills
Racist Fliers Supporting KKK Left On Residents' Lawns In Cherry Hill
New Jersey Plans To Reveal 'Stunning' Sports Betting Numbers
Statistics Show Streets Of Camden Getting Safer
Lifeguard At Deadly Beach Predicted A Future Sand Collapse
Police ID Suspect Wanted In Cherry Hill Robberies
Renewed Debate Over Extending New Jersey's Route 55 Into Cape May County
Police Locate Missing 14-Year-Old Girl From Camden
Mantua Township Police Investigate Gunshots Near Elementary School
Husband & Wife Team Caught Shoplifting More Than $8,000 Worth Of Stolen Items In Gloucester Twp.
Tacony–Palmyra Bridge Closed Until Further Notice
Mullica Township Police Still Searching For Alligator On The Loose
More Articles