Man Offers Teen Money To Get In His Car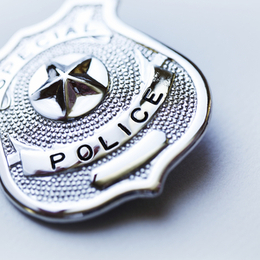 MOORESTOWN TOWNSHIP, N.J. (CBS) – Police in Moorestown, New Jersey are looking to identify a man they say offered a 15-year-old girl money to get into his car.
It happened Nov. 8, around 3:30 p.m. Investigators say the teen was walking west on Camden Avenue, near Pleasant Valley Avenue, when a vehicle pulled up next to her. That's when police say the driver asked her if she wanted a ride, but she declined.
Police: Driver Accused Of Offering Teen Ride, Money To Get Into His Car Credit: CBS3 Police say the man then said he would give her money to get in the car. Again, she declined and the man drove off west on Camden Avenue, towards Lenola Road.
Police say the suspect's car had chipped paint on the rear passenger side quarter panel and possibly a New Jersey registration. Police say the vehicle is similar to the one pictured below.
suspect vehicle1 Police: Driver Accused Of Offering Teen Ride, Money To Get Into His Car
Anyone who recognizes the person depicted in the composite drawing or has any information that could assist with this investigation is asked to contact Moorestown Detectives at 856-914-3092 or via email at detectives@moorestownpd.com.
Article continues below
---
advertisement


---
Author:
http://philadelphia.cbslocal.com/2017/11/16/moorestown-suspicious-vehicle/
Archives
---
New Jersey Declares State Of Emergency..
Winter Storm Warning Issued As Region...
Dream Drives: The Army Reserve...
Washington Township, Uber Team Up To...
PECO Service Completely Restored...
Northeast May See Another Winter Storm..
Winter Storm Leaves Thousands In The...
Pop-Up Ice Sculpture On Display At...
New Jersey Crews, Homeowners Deal With..
10-Year-Old Boy Accused Of Threatening..
2 Gloucester County School Districts...
Officers On Leave After Video...
Voorhees Community Brainstorming...
New Jersey Senate To Vote On Property...
Camden County Announces Wide-Reaching...
More Articles