Stockton To Host Supreme Court Justice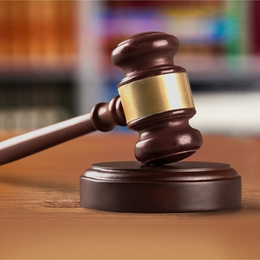 PHILADELPHIA (CBS) — A sitting U.S. Supreme Court Justice will be visiting a Philadelphia area college in the new year.
Stockton University in Atlantic County has announced that Justice Neil Gorsuch will be speaking at a special event on campus on January 23. University vice president Michael Angulo says Stockton was able to secure Gorsuch through the efforts of the Hughes Center for Public Policy. But the event will only be open to the university community.
"Our performing arts center has limited seating and we really do want to encourage our student body, this will be their first week back at school," Angulo said, "so we're anticipating strong interest from our student population."
Angulo says Stockton has a robust political science program and 9,000 students enrolled on campus.
He says this is the second United States Justice to visit the university. Sandra Day O'Connor spoke there in 2014.



Author: http://philadelphia.cbslocal.com/2017/11/18/stockton-university-to-host-supreme-court-justice-gorsuch/ - Kim Glovas


Archives
---
New Jersey Declares State Of Emergency..
Winter Storm Warning Issued As Region...
Dream Drives: The Army Reserve...
Washington Township, Uber Team Up To...
PECO Service Completely Restored...
Northeast May See Another Winter Storm..
Winter Storm Leaves Thousands In The...
Pop-Up Ice Sculpture On Display At...
New Jersey Crews, Homeowners Deal With..
10-Year-Old Boy Accused Of Threatening..
2 Gloucester County School Districts...
Officers On Leave After Video...
Voorhees Community Brainstorming...
New Jersey Senate To Vote On Property...
Camden County Announces Wide-Reaching...
More Articles