Crash Forces Shut Down Of I-295 Ramp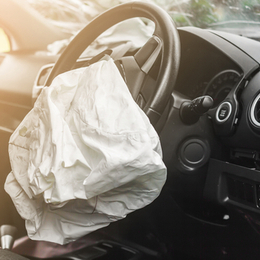 GLOUCESTER, NJ (CBS) — Police are investigating a multi-vehicle crash in Gloucester County.
Officials say the incident occurred just before 2 p.m. Sunday on Exit 10 of I-295 Northbound.
New Jersey state police say five people have been transported to area hospitals. There is no word on their condition.
Officials say all lanes on Exit 10 are closed, and motorists can expect 10-15 minute delays.
The cause of the crash in unknown at this time.



Author: http://philadelphia.cbslocal.com/2017/11/26/i-295-crash/


Archives
---
New Jersey Declares State Of Emergency..
Winter Storm Warning Issued As Region...
Dream Drives: The Army Reserve...
Washington Township, Uber Team Up To...
PECO Service Completely Restored...
Northeast May See Another Winter Storm..
Winter Storm Leaves Thousands In The...
Pop-Up Ice Sculpture On Display At...
New Jersey Crews, Homeowners Deal With..
10-Year-Old Boy Accused Of Threatening..
2 Gloucester County School Districts...
Officers On Leave After Video...
Voorhees Community Brainstorming...
New Jersey Senate To Vote On Property...
Camden County Announces Wide-Reaching...
More Articles