Sen. Booker: 'It's An Assault On NJ'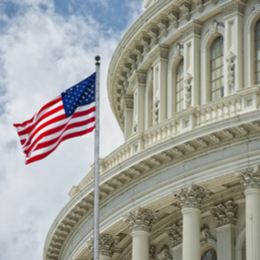 While visiting Camden, Sen. Cory Booker, D-N.J., slammed the Republican tax proposal that could go to the floor for a vote by the end of the week. He says New Jersey would lose important tax breaks.
Booker calls it an insult if the Republican-led Senate eliminates middle class tax breaks for homeowners and the state sales and income tax deductions.
"This is not right or left," Booker said. "This is an assault on our state that will hurt our state economy, cost us jobs and cost people their homes."
Booker says many folks are locked into 30-year mortgages with the understanding that they could make critical deductions.
"This is outrageous. It is a direct assault," he said. "They are targeting this state."
He says Republicans are unfairly punishing New Jersey and other high tax states, most of them governed by Democrats, including California and Maryland, to fund tax cuts for the rest of the country.
"And that's why you're seeing some Republican congresspeople from this state coming out against this tax plan," Booker said.
Article continues below
---
advertisement


---
Booker says "you don't need to be a tax accountant to understand that eliminating tax breaks like this would place a heavy burden on New Jersey families."
Republicans in D.C. have a very different interpretation of the proposed tax plan.
Speaker Paul Ryan said the GOP's tax plan will boost the country's GDP by 3 to 4 percent, create 1 million jobs, and double the standard deduction for every single tax payer in America.
President Donald Trump also backed the tax plan.
"It will be the biggest tax reduction in the history of our country," said Trump.
Booker says he has no idea how the vote on this tax plan will go. Republicans can only afford to lose two votes from their side and only one GOP senator has said publicly they will not vote for the plan.
Author:
http://philadelphia.cbslocal.com/2017/11/27/senator-booker-republican-tax-proposal/
Archives
---
South Jersey Biz Digital Edition
Man Arrested For Peeking Into Windows, Committing Lewd Acts In Women's Clothes
2 Killed, 1 Hurt After Fire Ravages Browns Mills Home
2 Killed In Massive House Fire In Browns Mills
Racist Fliers Supporting KKK Left On Residents' Lawns In Cherry Hill
New Jersey Plans To Reveal 'Stunning' Sports Betting Numbers
Statistics Show Streets Of Camden Getting Safer
Lifeguard At Deadly Beach Predicted A Future Sand Collapse
Police ID Suspect Wanted In Cherry Hill Robberies
Renewed Debate Over Extending New Jersey's Route 55 Into Cape May County
Police Locate Missing 14-Year-Old Girl From Camden
Mantua Township Police Investigate Gunshots Near Elementary School
Husband & Wife Team Caught Shoplifting More Than $8,000 Worth Of Stolen Items In Gloucester Twp.
Tacony–Palmyra Bridge Closed Until Further Notice
Mullica Township Police Still Searching For Alligator On The Loose
More Articles