2 Men Force Women Into Prostitution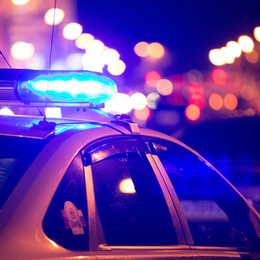 Two men are accused of forcing multiple women into prostitution in both Pennsylvania and New Jersey.
The investigation began in April when two undercover state troopers responded to a prostitution ad on a website.
According to the Pennsylvania Attorney General's Office, Kenneth Crowell, 34, and Barry "Bear" Schiff, 50, coerced six women into prostitution via a human trafficking ring that operated in four counties in Pennsylvania, and southern New Jersey from 2014 until October 2017.
The two men allegedly used drugs, violence and threats to control the six women.
Officials arrested Crowell outside Chicago over the Thanksgiving holiday weekend, and Schiff, who is currently behind bars in York County, was also arrested.
In a videotaped statement, Shapiro says the women were lured by the false prospect of easy money.
"They were threatened," he said. "They were assaulted. They had heroin pushed on them. And then they were forced to have sex to line the pockets of their tormenters."
Article continues below
---
advertisement


---
One of the women testified that when she refused Schiff's demand for sex, he slammed her head into a bucket of dirty water containing shards of broken glass. The victim suffered severe cuts and scarring on her knees and legs.
According to the grand jury presentment, Schiff allegedly told the women his name was "Frank Luchese" and he perpetrated being a mobster to intimidate the women.
Another woman told police Crowell attempted to strangle her numerous time and she lost consciousness during one of the confrontations.
Both men are charged with trafficking in individuals, corrupt organizations, involuntary servitude, conspiracy, possession with intent to deliver, prostitution and related offenses.
Officials began unraveling the case when two undercover Pennsylvania State troopers responded to a Backpage advertisement.
Author:
http://philadelphia.cbslocal.com/2017/11/28/2-men-charged-with-prostituting/
Archives
---
New Jersey Voters To Decide Approval For $500 Million In Bonds For Schools
South Jersey Biz Digital Edition
Man Arrested For Peeking Into Windows, Committing Lewd Acts In Women's Clothes
2 Killed, 1 Hurt After Fire Ravages Browns Mills Home
2 Killed In Massive House Fire In Browns Mills
Racist Fliers Supporting KKK Left On Residents' Lawns In Cherry Hill
New Jersey Plans To Reveal 'Stunning' Sports Betting Numbers
Statistics Show Streets Of Camden Getting Safer
Lifeguard At Deadly Beach Predicted A Future Sand Collapse
Police ID Suspect Wanted In Cherry Hill Robberies
Renewed Debate Over Extending New Jersey's Route 55 Into Cape May County
Police Locate Missing 14-Year-Old Girl From Camden
Mantua Township Police Investigate Gunshots Near Elementary School
Husband & Wife Team Caught Shoplifting More Than $8,000 Worth Of Stolen Items In Gloucester Twp.
Tacony–Palmyra Bridge Closed Until Further Notice
More Articles