2 Charged In Fatal Shooting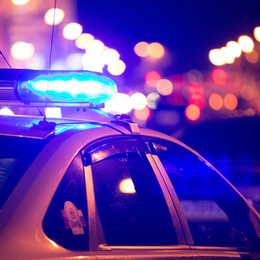 Authorities have charged two men in connection with the shooting death of a Lawnside man last week.
Darnell Konteh faces a first-degree murder charge and Anthony Pinson faces a first-degree attempted murder charge for the shooting that left a Lawnside man dead and a Camden man injured.
The fatal shooting happened the night of Nov. 28 around Rose Street, when Konteh allegedly shot and killed Stanford Brown, as Pinson allegedly shot and injured a 25-year-old man, according to police.
Both men allegedly fled from the scene by getting into a dark colored vehicle.
Authorities located and took both Konteh and Pinson into custody without incident the next day.
Konteh is behind bars at Camden County Correctional Facility awaiting his trial.
Officials have remanded Pinson to Middlesex County Jail as he awaits his pretrial detention hearing.



Author: http://philadelphia.cbslocal.com/2017/12/05/2-charged-in-fatal-shooting/


Archives
---
Woman Impaled By Beach Umbrella
NJ Plans On Adding 6 Medical Marijuana Dispensaries
South Jersey Magazine Digital Edition
Man Fatally Shot By Police...
$1,000 Reward Offered In Death of Woman
Police Searching For Missing..
Authorities: Drunken Driver...
Foreign Tick Found In NJ...
1 Person Taken To Hospital...
Murder Charge After Missing...
Hundred Attend Parade, Festival To...
Fake Cops Causing Trouble In At Least...
FBI Raids Methadone Clinic In Camden
Crews Battle House Fire In Gloucester...
Air Force Major Returns Home...
More Articles