Police Up Security After Death Threat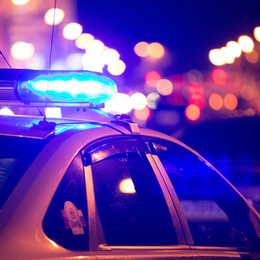 Additional security is on the job for New Jersey Senator Cory Booker and his family, after they received death threats this weekend.
According to the Mayor of Newark, US Capitol Police notified the Newark Police Division about the threat.
Now officers are working with the Newark police to provide security at the Booker home.
Newark Mayor Ras Baraka released a statement Saturday saying:
"The Newark Police Division has been notified by the United States Capitol Police (USCP) regarding a threat on the life of New Jersey Senator Cory Booker and his family members. As a result, members of the Police Division's Executive Protection Unit have been assigned to provide security at the Senator's residence in Newark. The security detail will have no impact on police services. The USCP provides protection to Members of Congress and we are closely coordinating with the agency to ensure Senator Booker is able to carry out his duties of serving New Jersey's residents in Congress in a safe manner."
So far, no details have been provided about the threats.



Author: http://philadelphia.cbslocal.com/2017/12/16/death-threat-to-sen-cory-booker/


Archives
---
South Jersey Biz Digital Edition
Man Arrested For Peeking Into Windows, Committing Lewd Acts In Women's Clothes
2 Killed, 1 Hurt After Fire Ravages Browns Mills Home
2 Killed In Massive House Fire In Browns Mills
Racist Fliers Supporting KKK Left On Residents' Lawns In Cherry Hill
New Jersey Plans To Reveal 'Stunning' Sports Betting Numbers
Statistics Show Streets Of Camden Getting Safer
Lifeguard At Deadly Beach Predicted A Future Sand Collapse
Police ID Suspect Wanted In Cherry Hill Robberies
Renewed Debate Over Extending New Jersey's Route 55 Into Cape May County
Police Locate Missing 14-Year-Old Girl From Camden
Mantua Township Police Investigate Gunshots Near Elementary School
Husband & Wife Team Caught Shoplifting More Than $8,000 Worth Of Stolen Items In Gloucester Twp.
Tacony–Palmyra Bridge Closed Until Further Notice
Mullica Township Police Still Searching For Alligator On The Loose
More Articles