Police Launch Hate Crime Investigation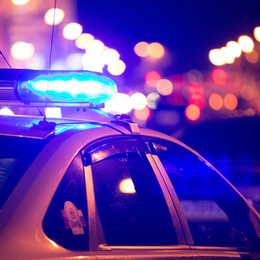 Margate City police have launched a hate crime investigation and are asking residents to keep an eye on Jewish menorahs after three were vandalized in public spaces this week.
On Monday morning, a city electrician noticed damage to two menorahs provided by the municipality located at the city ball fields and pier along Amherst Avenue.
A third damaged menorah was reported outside of the Katz Jewish Community Center on Jerome Avenue.
"Hanukah is a time when Jews overcame adversity and it's a festival of lights. It's a celebration so we don't want to let this incident this single incident ruin the celebration of Hanukah," says JCC CEO Jack Fox.
So far, there are no suspects.



Author: http://philadelphia.cbslocal.com/2017/12/19/margate-hate-crime-menorahs-vandalized/


Archives
---
South Jersey Magazine Digital Edition
Man Fatally Shot By Police...
$1,000 Reward Offered In Death of Woman
Police Searching For Missing..
Authorities: Drunken Driver...
Foreign Tick Found In NJ...
1 Person Taken To Hospital...
Murder Charge After Missing...
Hundred Attend Parade, Festival To...
Fake Cops Causing Trouble In At Least...
FBI Raids Methadone Clinic In Camden
Crews Battle House Fire In Gloucester...
Air Force Major Returns Home...
Vets With PTSD Presented Service Dogs...
Woman Arrested Following Hit-And-Run...
More Articles