New Numbers Show Camden Drop in Crime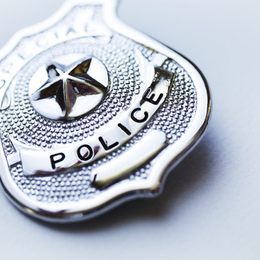 CAMDEN, NJ (CBS) — Crime statistics for the city of Camden suggest that 2017 saw a downturn in several major offenses, topped by murder, which are down almost 50 percent from the year before.
Twenty-three people were killed on Camden streets in the year gone by. The number hasn't been that low in some three decades, according to County Freeholder Director Lou Cappelli.
"We have made a lot of progress and it's really a reflection of the community policing efforts that are being put forth by our police officers," Cappelli told KYW Newsradio, "and also the partnership that our officers have formed with the community."
Arson crimes are down 40 percent with double digit reductions in burglary and rape rates.
"For far too long, Camden City was considered one of the most dangerous cities in the nation," Cappelli added. "It can no longer have that tag line."
But motor vehicle thefts are up along with aggravated assaults with a firearm.
Cappelli admits there's always room for improvement since the county took over city police operations almost 5-years-ago, with state help. And he hopes Governor-elect Phil Murphy continues the partnership with Camden begun under Chris Christie's watch.
Article continues below
---
advertisement


---
Author:
http://philadelphia.cbslocal.com/2018/01/06/new-numbers-show-another-drop-in-crime-in-camden/
Archives
---
FBI Raids Methadone Clinic In Camden
Crews Battle House Fire In Gloucester...
Air Force Major Returns Home...
Vets With PTSD Presented Service Dogs...
Woman Arrested Following Hit-And-Run...
Arrest Made In Shooting Of N.J. Woman...
Part Of The Delaware Bay Will Turn...
Crews Investigate Fire At Facility In...
Hard Rock Hotel & Casino To Open...
South Jersey Church Hires Armed Police..
Salem County Sheriff's Office Mourns...
New Jersey Joins Multi-State Effort...
2 Philly Men Who Helped Save Swimmers...
Galloway Township Police Looking For...
Students Rush To Help Residents In...
More Articles