High School Closed Due To Pipe Burst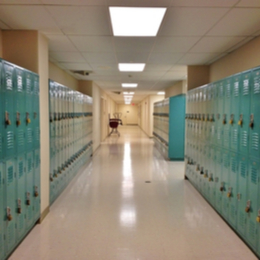 Camden High School will be closed through next week due to a pipe burst, school officials say.
The burst happened this week, just days after the coldest air of the season hit the region.
Officials say the school will be closed through Tuesday, Jan. 16. Students and staff will return to school on Wednesday, Jan. 17.
"Families will be updated in the coming days on the progress of building repairs and contingency plans if the school is not ready to open next Wednesday," officials said in a statement to CBS3.
While school is closed, breakfast and lunch are available for all Camden students at Brimm Medical Arts.
Breakfast is served 9:15-10 a.m. and lunch is available from 12:30-1:30 p.m.
Archives
---
South Jersey Biz Digital Edition
Mystery Substance Washes...
South Jersey Man Could Lose Limbs
Search Continues For Missing Swimmer
Officials Investigating Mother, Daughter Found Dead
New Jersey Father, 4 Daughters Killed
Couple Killed In Powerful Home Explosion In Newfield
55-Year-Old Swimmer Dies After Being Pulled Unconscious
2 Men Stabbed
Man Arrested In Planned...
Budget Agreement Reached...
74-Year-Old Scout Master...
Phil Murphy: 'Prepared To..
Pilot James Dahlen Jr. Turns..
Mount Holly Lake Prone To..
More Articles