High School Closed Due To Pipe Burst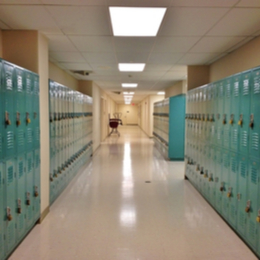 Camden High School will be closed through next week due to a pipe burst, school officials say.
The burst happened this week, just days after the coldest air of the season hit the region.
Officials say the school will be closed through Tuesday, Jan. 16. Students and staff will return to school on Wednesday, Jan. 17.
"Families will be updated in the coming days on the progress of building repairs and contingency plans if the school is not ready to open next Wednesday," officials said in a statement to CBS3.
While school is closed, breakfast and lunch are available for all Camden students at Brimm Medical Arts.
Breakfast is served 9:15-10 a.m. and lunch is available from 12:30-1:30 p.m.
Archives
---
South Jersey Biz Digital Edition
Man Arrested For Peeking Into Windows, Committing Lewd Acts In Women's Clothes
2 Killed, 1 Hurt After Fire Ravages Browns Mills Home
2 Killed In Massive House Fire In Browns Mills
Racist Fliers Supporting KKK Left On Residents' Lawns In Cherry Hill
New Jersey Plans To Reveal 'Stunning' Sports Betting Numbers
Statistics Show Streets Of Camden Getting Safer
Lifeguard At Deadly Beach Predicted A Future Sand Collapse
Police ID Suspect Wanted In Cherry Hill Robberies
Renewed Debate Over Extending New Jersey's Route 55 Into Cape May County
Police Locate Missing 14-Year-Old Girl From Camden
Mantua Township Police Investigate Gunshots Near Elementary School
Husband & Wife Team Caught Shoplifting More Than $8,000 Worth Of Stolen Items In Gloucester Twp.
Tacony–Palmyra Bridge Closed Until Further Notice
Mullica Township Police Still Searching For Alligator On The Loose
More Articles