Eagles Gear Everywhere Flying Off The...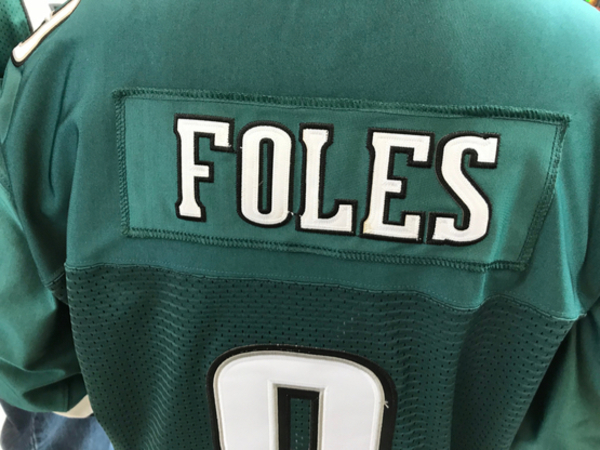 Eagles Gear Everywhere Flying Off The Shelves Ahead Of Super Bowl Parade
WILLOW GROVE, Pa. (CBS) — Get 'em while they are hot! Eagles Super Bowl gear is flying off the store shelves ahead of the Super Bowl parade in Philadelphia.
Philly Businesses Along Eagles Parade Route Prepare For Large Crowds
You should probably pack your patience as Eyewitness News found long lines at sporting goods stores in Willow Grove in Montgomery County.
But everyone who spoke to Eyewitness News did not mind waiting for the winning gear and they cannot wait to show it off during the parade.
Photo credit: Jeff Bukowski / Shutterstock.com



Author: http://philadelphia.cbslocal.com/2018/02/06/eagles-gear-everywhere-flying-off/ --Vittoria Woodill


Archives
---
Making a Connection
Nostalgia Trip
Shrouded in Secrecy
An Elevated Experience
Living the Dream
2018 Men of the Year
South Jersey Football Preview: Part II
Investments on the Rise
Eagles Face Difficult (Not Impossible) Challenge to Return to the Postseason
South Jersey Football Preview: Part I
South Jersey Happy Hour Guide
Personal Shopping
South Jersey Football Playoff Preview: Part II
Lucky 13
Sixers Embiid Off to a Blazing Start
More...