Alleged Racist Videos Prompting...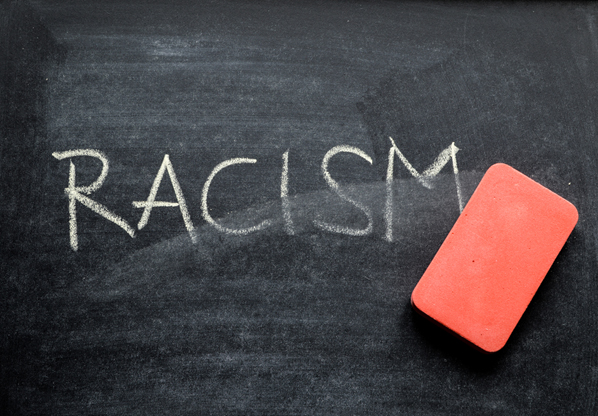 Alleged Racist Videos Prompting Increased Police Presence At New Jersey School
MAPLE SHADE, N.J. (CBS) — Questions about student safety and accusations of racist behavior led to an increased police presence at Maple Shade High School on Tuesday.
Officials say it's related to posts on social media.
"All I know is that they made this racist video and put it out on social media and they made a threat to the school," says senior Jenna Heckmann.
No word if there were any actual threats against students but school officials took precautions anyway with extra police officers and a letter reassuring parents the matter is being addressed.
In the letter school officials said they were just made aware of a person outside the school making social media posts over the weekend about students at the school.
The posts accused some Maple Shade students of discriminating against other races.
According to students and parents, the contents of the alleged racist student videos were several female students in black face and at least one saying a racial slur.
Article continues below
---
advertisement


---
Circulation of the posts prompted talks of a possible student protest, which school Superintendent Beth Norcia tried to quell in the letter by saying, "you have my promise that we are addressing all issues and creating a plan to make sure all students feel respected, appreciated and valued."
Parents like Debbi Heckmann were flustered students would even think to make racist videos.
"It's just upsetting that kids find something so serious and they make light of it. I just don't understand how the kids don't realize that it's wrong," says Heckmann.
Eyewitness News tried to reach Superintendent Norcia throughout the day with no response.
Her letter does say some of the racially charged video circulating online is from last year and was addressed, but other material is just coming to their attention and is now being investigated.
Author:
http://philadelphia.cbslocal.com/2018/02/20/maple-shade-racist-videos/ --Cleve Bryan
Archives
---
Students Rush To Help Residents In...
New Jersey Declares State Of Emergency..
Winter Storm Warning Issued As Region...
Dream Drives: The Army Reserve...
Washington Township, Uber Team Up To...
PECO Service Completely Restored...
Northeast May See Another Winter Storm..
Winter Storm Leaves Thousands In The...
Pop-Up Ice Sculpture On Display At...
New Jersey Crews, Homeowners Deal With..
10-Year-Old Boy Accused Of Threatening..
2 Gloucester County School Districts...
Officers On Leave After Video...
Voorhees Community Brainstorming...
New Jersey Senate To Vote On Property...
More Articles