Student Wins Valedictorian Lawsuit


A high school student won sole rights to Moorestown High School's valedictorian title Thursday when a judge ruled that she should not have to share the honor with two other students.

U.S. District Judge Freda Wolfson ordered the Moorestown district to name Blair L. Hornstine the valedictorian for the class of 2003.

Hornstine, who completed many of her courses over the last two years with tutors because of an immune deficiency, argued that since she has the highest grades at Moorestown High School, she should be valedictorian.

Her school district looks at the disagreement another way: Because of the immune deficiency, Hornstine is classified as a disabled student and has taken a class load that doesn't include physical education and involves her spending part of her school day studying at home.

The two other Moorestown High School seniors with nearly perfect grades could not match her grade-point average, officials said, because classes like gym receive less weight in calculating the grade-point average, or GPA.

Article continues below

---
advertisement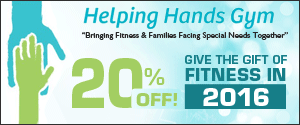 ---
On Thursday, Wolfson said that to appoint two valedictorians "would send the message that we have two valedictorians this year, a disabled one and a nondisabled one," the Courier-Post of Cherry Hill reported.

In a written statement, Hornstine said sharing the valedictorian title would have "left unprotected the next disabled student." She added that the lawsuit was "an act of necessity, aimed at saving others from apathy."

The case will move to trial on Hornstine's claim for damages. The lawsuit filed by attorney Edwin A. Jacobs Jr. seeks $500,000 in compensatory and $2 million in punitive damages, and legal fees and costs.

"You think it's only a title," Jacobs said after the ruling Thursday. "Tell that to Muhammad Ali."

School board president Cyndy Wulfsberg said she did not know what step the board would take next. "We are digesting the opinion," she said.

In Moorestown, one of southern New Jersey's wealthiest towns, the school has tried not to let "Valedictoriangate" get in the way of school.

Superintendent Paul J. Kadri, who has not spoken publicly about the case, wrote a letter to high school students asking them not to talk about the issue with reporters.

"Regardless of personal opinions concerning the recent lawsuit, it is important to represent Moorestown by staying above petty remarks and behavior," his letter read, in part.

Hornstine, 18, who said she plans to become a lawyer, is not the first student to sue over the right to be valedictorian of a high school class.

In the last year, judges have been asked to consider similar cases in Ohio, Washington and Michigan. In two of the cases, students who wanted to be included as co-valedictorians were allowed by judges to be included. The third case, in Michigan, involves a student who wanted an A changed to an A-plus so he would be more likely to be valedictorian.


Author: Copyright 2002 by NBC10. All rights reserved. This material may not be published, broadcast, rewritten or redistributed.

Archives
---
A Taste for Success
Will Flyers Make the Playoffs?
Baseball
Lenape a Major Contender in South...
Don't County out Winslow's Boys'...
Opportunity Awaits
The Cost of Doing Business
Is Ertz Ready to Explode?
Highland Rolling in Girls' Basketball
Woodstown Boys' Basketball Off to a...
2015 Year in Review
Library IV
Fans Shouldn't be so Quick to Judge...
Resolutions? More Like New Expectations
Sterling Girls' Basketball Looking...
More...