Summer Home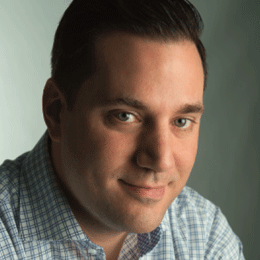 The calendar tells us that the first day of summer is June 21, but anyone from South Jersey will tell you that the season unofficially started over Memorial Day Weekend as many of us packed the car and made the year's first trip down the Shore. While the weather didn't exactly cooperate the entire weekend, the rain certainly didn't dampen the excitement of anyone I saw as my family made our way around Cape May. Crowds were still out in full force, determined to make the most of the time at their home away from home. Trying to explain the allure of the Shore to an outsider is no easy task, it's one of those rites of passage that you need to experience to truly appreciate. Each town along the coast has its own charm and vibe with unique experiences from restaurants to recreation and chances are you have lasting memories tied to each exit off the Parkway. As we gear up for another season on the sand, it's only right that we unveil our annual Best of the Shore issue. We traveled from Long Beach Island down to Cape May, with many, many stops in between to find the greatest food, drinks and more. From white tablecloth restaurants creating stunning plates worthy of hanging in a museum to those guilty pleasures along the Boardwalk, we break it all down town-by-town starting on page 38. But it's not just our picks; we've also included our readers' choices for their beloved Shore spots. Additionally, we asked readers to tell us their favorite town to visit and we've included a roundup of the hottest entertainment to hit Atlantic City through Labor Day, including our cover girl and Doylestown, Pa., native P!nk, who will perform on the beach on July 12. Closer to home, this issue also features our Top Dentists list, a collection of leading dental professionals who are known to put a smile on a patient's face. Inside these pages we also examine the opioid epidemic that has taken a hold of the nation and we hear first-hand how it is impacting those in South Jersey in chilling ways. Furthermore, we spent some time with HGTV's Nicole Curtis and toured the numerous breweries that have arisen in the past year, making our area a craft beer destination. Here's to wishing everyone another exciting summer, you know where to find us.


Author: Peter Proko



Past Editor's Views
---
Having the Best Time
Good for Your Health
Fly, Eagles Fly
The Fall Guy
A Necessary Gamble
Order Up
Eating Well
Getting Warmer
A Local Legend
Welcome Home
Summer Love
The Best We Can Offer
Rooting Interest
The Doctors Are In
Will Power
More...