Police: Body Found Off NJ Turnpike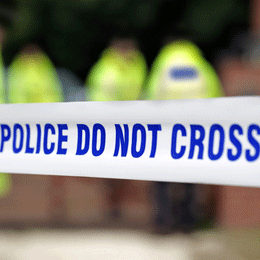 Police: Body Found Off NJ Turnpike In Mount Laurel
MOUNT LAUREL, N.J., (CBS) — New Jersey State Police tell CBS 3 they are responding after a body was found on a northbound embankment on the New Jersey Turnpike in Mount Laurel, Burlington County.
New Jersey State Police say they are investigating the circumstances and the cause of death is unclear at this time.
Further details were not immediately available.



Author: http://philadelphia.cbslocal.com/2015/11/10/body-found-nj-turnpike-mount-laurel/


Archives
---
Explosions Rock Ambulance Company In...
Taking Strides For Autism
Firefighter Injured Battling Blaze In...
Gov. Murphy Holds Roundtable With...
Jersey Shore Police Bust Couple Behind..
Multiple Drug Overdoses Prompt Heroin...
South Jersey Eagles Fans Get Engaged...
Philly Bars Stock Up After Bud Light...
New Jersey Beekeepers Say Proposed...
The Championship Birds Return To Home...
UFC Coming Back To Atlantic City
Eagles Fan Reminded Super Bowl Hasn't...
Eagles RB Corey Clement's Dreams Began..
13-Year-Old Eagles Fan Who Survived...
Balancing Act
More Articles