Course Guide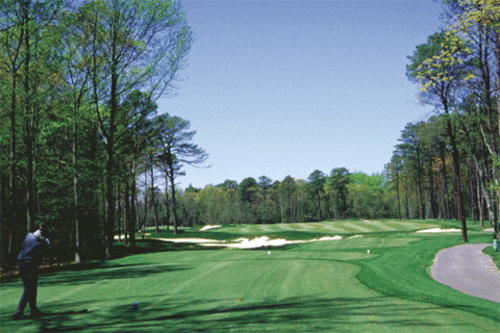 ...From the pages of South Jersey Magazine...
As the summer months near and trips down the Shore become a regularity, we thought it would be a good time to find out what's going on at the area's top golf courses. From course renovations to changes in the clubhouse, there are plenty of noteworthy things happening on the links this year. We also spoke with several professionals to find out what holes on these courses leave them scratching their head and yet, coming back for more.
Atlantic City Country Club
WHAT'S NEW: After additions to the clubhouse and more last year, the club has also renovated the Tap Room Bar and Grille and is ready to debut the Skydeck, an elevated, open-air terrace. The club also now features a living history tour. Kiosk locations throughout the clubhouse feature videos of the storied history of the club.
PRO'S TAKE: "My favorite hole is the third hole. I've always liked interesting, short par- 4s and this one is beautiful," says head golf professional Fran Mulholland. "There is trouble left and right off the tee and any club from a long iron to a driver can be used. The second shot is a relatively short shot, depending on what you hit off the tee, to an uphill, well bunkered small green. This hole is named "Major" on our scorecard because it was also the favorite hole of the long-time owner and president here, Leo Fraser, who ended World War II with the rank of major in the Army.
Article continues below
---
advertisement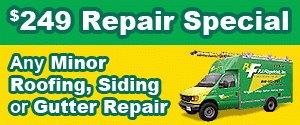 ---
Ballamor Golf Club
PRO'S TAKE: "My favorite hole to play is No. 18. It is a challenging risk-reward par-5. The fairway is protected by water down the right and bunkers on the left. If you hit the perfect tee shot you have afforded yourself the opportunity to get home in two. But the challenge isn't over yet. The green is two-tiered and protected short by bunkers, right is water and a little long puts you down in a swale with grass that is tightly mown. It's a great way to finish a round here at Ballamor," says general manager Mike Jackson.
Blue Heron Pines Golf Club
PRO'S TAKE: "My favorite hole is the par-4 15th hole. The hole is not overly long, but requires a precise tee shot to be fit in between a pond on the left side of the hole and to carry a waste bunker guarding the right side of this fairway. The second shot, normally a mid iron, is also required to be precisely struck to carry the pond on the left-hand side and land on the correct level of this two-tiered green. I have seen everything from a 3 to a 9 made on this hole by the average golfer and scratch golfers alike. This hole will always reward a good shot and always punish an errant shot. It is fair in its test and beautiful in its presentation, making this my favorite hole on the golf course," says director of golf Chuckie Filling.
Cape May National Golf Club
WHAT'S NEW: The club has purchased a brand new fleet of 75 electric golf carts.
PRO'S TAKE: "My favorite hole on the golf course is our 18th hole. Not only is it beautiful and tough but it's simply a great finishing golf hole," says Zach Mullock, director of golf. "There is no 'holding on to a lead' on the 18th. Many matches have been won and lost on our 18th and I love that about it. If you're on the green in two then you had to have hit two good shots, getting in the hole in two on that green also requires two good putts. Nothing comes easy on our 18th; it separates the amateurs from the pros."
Greate Bay Country Club
WHAT'S NEW: John Petronis was named the club's head PGA golf professional and he brought his JGA Golf Academy along with him.
PRO'S TAKE: "One of the toughest holes on the golf course is the 12th hole. It begins with a tough tee shot with woods right and a pond left. After that things don't get any easier as you have to play your approach shot over a pond to a three-tiered green. Make sure you put it on the right tier, otherwise you could find yourself struggling for a two-putt," says Petronis.
Harbor Pines Golf Club
WHAT'S NEW: To mark the club's 20th anniversary, the clubhouse has been renovated. Also, the Grill Room is now open for breakfast, lunch and dinner. Starting June 24, Friday evenings will feature live entertainment and happy hour specials at the Deck at Harbor Pines.
PRO'S TAKE: "My favorite hole is the par-5 No. 7. It's a 526-yard beast from the black tees. Landing your tee shot down the left side rewards you with a forward kick where you're invited to carry the signature 'sand river' bunker to get home in two, or opt for the layup. Either way I play it, I usually walk off the difficult two-tiered green thinking, 'Next time,'" says director of golf Chris Doyle.
Hidden Creek Golf Club
WHAT'S NEW: Chef Brian Valois has developed a brand new menu. This year the Swing Room is now operational for swing analysis. Hidden Creek also installed a new 75-inch LED TV in the Grille Room to go with several other new televisions throughout.
PRO'S TAKE: "I can honestly say that I don't have a favorite hole to play," says Andrew Madsen, head golf professional. "What I love, instead, is the unique combination of elements here at Hidden Creek. From the long and short par-3s, to the strategically placed bunkers and undulating greens, Hidden Creek is a fair test of playing ability and strategy that requires nerves of steel to navigate. The variety of challenges is what makes each and every hole of Hidden Creek memorable."
The Links at Brigantine Beach
WHAT'S NEW: The Brigantine Golf Links is now being managed by the Atlantic County Improvement Authority. John Hammer, PGA, the director of golf operations for the ACIA will be overseeing the operations.
PRO'S TAKE: "While we have many holes that are fun to play here at the Links, the 17th is widely regarded as the most difficult. Playing at 425 yards from the championship tees, this dogleg left is challenging from tee to green. The ideal tee shot should be shaped from right to left to give the player a shorter approach to the green. With the prevailing wind blowing from left to right this is not as easy as it may sound. In addition, a blind water hazard crosses two-thirds of the fairway right in the landing area. Once safely in the fairway, club selection for your approach is always a challenge with swirling winds sometimes blocked by trees placing just the slightest doubt in your mind as you try to pull the trigger. The green is guarded by a bunker front left and a native area along the right side. Par is usually a well-earned score on the 17th," says Nathan Robbins, general manager.
Linwood Country Club
PRO'S TAKE: "No. 7 is 440 yards and has dramatic views of the bay area. Golf shot management is required to play No. 7 due to the length and hazards. The tee shot is paralleled to the environmentally sensitive area with about 200 yards of forced carry. The second shot requires a risk-reward approach as a pond just short of the green generally from 220 yards makes a well-struck golf shot essential. Laying up is a strategic method of play and will avoid players very high scores. The hole is a favorite as you have the feel of being at the Jersey Shore with boating and great views of the shoreline," says head professional Jeff LeFevre.
Mays Landing Golf & Country
WHAT'S NEW: The club has reconfigured the course and switched the previous back nine to be the front nine, and vice versa. Renovations have started on the enclosed patio and will continue to the Grill Room. The newly renovated halfway house now has fire pits and is cigar friendly. They have also added two new bocce ball courts.
PRO'S TAKE: "Our most unique hole is hole No. 6 because of a small green, water hazard on the left and another water hazard on the right," says course professional Ben Thomas. "Being a distance from our blue tees at 220 yards makes this hole very difficult."
Sea Oaks Country Club
WHAT'S NEW: There are two new membership choices: Junior Executive Membership (35 years and younger) $1,750, includes golf seven days a week. There's also now a Twilight Business Persons Membership for $795 and includes golf seven days a week after 4 p.m.
PRO'S TAKE: "The most talked about hole is our signature No.16. It's a risk-reward par-5 double dogleg over water to a peninsula green. The average hitter can reach the green in two, yet the visual intimidation will make you choose an alternate route around the huge waste area that borders the lake on three sides of the green. Should you choose to lay up, the option is with a short club to leave under a 150 yard, third shot or challenge a finger of the sandy waste area and leave under 100 yards," says Jeff Bonicky, director of golf.
Shore Gate Golf Club
PRO'S TAKE: "Hole No. 9 measures 648 yards, from the back tee. It's a beautiful hole with sand and water down the left-hand side. It requires a very strategic second shot to either take it over the corner or play safe to the right side. To our knowledge even with the modern equipment no player has hit the green in two shots," says Harry Bittner, general manager and director of golf.
Twisted Dune Golf Club
WHAT'S NEW: Rudy Virga is the new general manager and Jim Endres is the new head golf professional.
PRO'S TAKE: "Our most unique hole would be the par-3 16th. The tee shot requires a carry over a ravine to a sloping two-tiered green. Not landing on the proper tier can leave a very challenging putt. Golfers not confident of making it to the green can bail out left to a small approach area. The beauty, challenge and options of this hole epitomizes the experience playing at Twisted Dune Golf Club," says Endres.
Wildwood Golf and Country Club
WHAT'S NEW: The club has constructed an interior berm/seawall to fend off the high tides which have become problematic in recent years. EJ Ruhl has been hired as the new chef and has revamped the entire menu and banquet program.
PRO'S TAKE: "My favorite hole would be the 15th," says Fred Riedel, general manager and golf professional. "It requires an accurate tee shot which sets up a very demanding second shot with water right and the salt marsh to the left. Once you reach the green you have your work cut out for you."
The Vineyards
WHAT'S NEW: The course has switched the nines, putting the first tee much closer to the practice green and pro shop. They've also got a brand new fleet of carts.
PRO'S TAKE: "My favorite hole is No. 3 and it is all about the view. From the top of the elevated tee box you can see half of the golf course, the winery and the hotel. It doesn't hurt that it is one of the easiest tee shots on the course. After the tee shot, most players are left with just a short iron or wedge into a green that is guarded by water on the right and greenside bunkers surrounding the green. It is certainly not the most difficult hole on the course, but to me it is the most enjoyable because the view settles you down and puts you in a good frame of mind to make your best swing," says head professional Brian Crompton.
Published (and copyrighted) in South Jersey Magazine, Volume 13, Issue 2 (May, 2016).
For more info on South Jersey Magazine, click here.
To subscribe to South Jersey Magazine, click here.
To advertise in South Jersey Magazine, click here.
Author:
Peter Proko
Archives
---
Flyers Face Desperate Situation
Shawnee Boys' Basketball With High...
On the Right Path
Holding Onto Hope
From North to South
There's No Place Like Home
Ocean City Advances Furthest Among...
Four South Jersey Boys' Basketball...
Cape Swimmers Dominate at Meet of...
South Jersey Crowns Three Wrestling...
A Community Culture
Planning Your NJSIAA Championship...
A Look Back at South Jersey's...
Warming Up: 2017 Spring Sports Preview
Sixers Likely to Exercise Extreme...
More...