Washington Township High School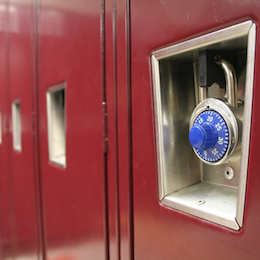 Washington Township High School's goal is to provide an educational environment for all students to gain the skills necessary to participate in our society as responsible citizens. According to the school's website, they have 243 full and part-time teachers, 10 administrators and 19 secretaries. Washington Township High School has 2,615 students.
Students at WTHS have the opportunity to take classes in subjects including Language Arts Literacy, Mathematics, Social Studies including United States and NJ history, civics, Genocide/Holocaust Studies, Science, Physical Education, Health, and Safety, Visual, Practical and Performing Arts, World Languages, and Cross Content Workplace Readiness Standards.
The school has nearly 40 extracurricular clubs in which students can participate. The Renaissance program's mission is to encourage and empower students to reach their highest potential by recognizing and rewarding their daily efforts. This program's goal is to recognize students that show a commitment to academics, attendance, behavior and extra-curricular activities.
Article continues below
---
advertisement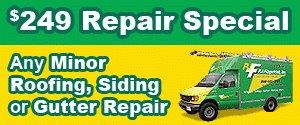 ---
The Patriot is Washington Township's student newspaper. The 2015-2016 Patriot staff includes Grant Alexander, Bria Diemer, Corrine DiStefano, Samantha Morad, Jared Krause, Raymond Wos, Jr., Colin Lambe, Theresa Arocena, Ashley Schwartz, Michael Renzulli, Olivia McGough, Casey Spencer, Anna Navarrete, Adrienne Brookstein and Bria Lamonica. Check out their current articles at http://wthspatriot.com/.
Sports at WTHS include Cross Country, Field Hockey, Football, Gymnastics, Soccer, Tennis, Volleyball, Basketball, Bowling, Cheerleading, Swimming/Diving, Winter Track, Wrestling, Baseball, Golf, Lacrosse, Softball, and Spring Track.
Washington Township's baseball team finished their season last week with a 5-0 loss to Millville. Players this season included Ryan Swift, Aiden Aguila, Danny McGee, Alex Ruiz, Mario Arizzi, Alex Gattinelli, Kevin Beal, Dan Tracy, Tim Seagreaves, Nick Gross, Trevor Sharkey, Nick Kulikowski, Rich Racobaldo, Luke Kaschak, Lorenzo Morello, Eric Mastran, Eric Cartafalsa, Parker O'Connor, Joe Stoever, Nick Evangelista and Anthony Buffone.
The softball team finished their season recently with a 2-1 loss to Eastern. Talented athletes on this team included Briana Hoskins, Carli Egan, Danielle Long, Dominique Fiorentino, Erika Coreth, Gabby Merryman, Hillary Ostrowski, Kasie McNichol, Lauren Shannon, Maddie Gillen, Maggie Foss, Olivia Farina, Rachel Edwards, Shannon Gasparovic and Taylor Crowley.
Other spring athletes at Washington Township included Alex Bruce, Allie Gorman, Allie Torney, Amelie Cozzan, Bailey Hart, Brianna Lennox, Bridget Heist, Carly Kreitzer, Casey Schultz, Corri Calandra, Deanna Balsama, Emily Cross, Erin Renshaw, Illyssa Liberto, Iris Schuck, Kate Schuck, Kayla Dijoseph, Lana Paulo, Melanie Iatarola, Nina Orsimarsi, Sam Brown, Sarah Uricher, Sophia Spadano, Jordan Dzierzgowski, Jake Dzierzgowski, Vincent Gagliardi, Eddie Beeler, Jared Albano, Brandon Hina, Cameron Walters, Carson Shultz, Chris Burns, CJ Shultz, Cole Rueblinger, Colin Reilley, Cross Zavada, Dante Magliano, Dave Cicco, David Grosmick, Doug Gardner, Dylan Kreitz, Eric Reckard, Jarrett Dargusch, Joe Barcelone, Joey Chelston, Lenny Lacovara, Luke Xanthopoulos, Michael Chelston, Michael Treude, Mike Gallioto, Sean Finucane, Sean Murphy, Sean Spencer, Trevor Odenath and Vito Roselli.
WTHS Freshman Transition Camp is an option camp that will run from August 8-11 from 9am-1pm each day. Incoming freshman will learn how to navigate their way through the high school complex and locate the classrooms on their schedule. They'll also get tips on organization and time management as well as study and test-taking skills helpful for succeeding in high school. To learn more, visit http://www.wtps.org/cms/lib8/NJ01912980/Centricity/Domain/18/Transition%20Camp%20Registration%20Form%20-%202016.pdf.
Washington Township High School is located at 529 Hurffville Crosskeys Road in Sewell. For more information about the school, call 856-589-8500 or visit http://www.wtps.org/Domain/18.
Author:
Meghan Shott
Archives
---
The Weekender
Singles
A Hidden Gem
Lenape Regional High School
Williamstown High School
Bridgeton High School
Lindenwold High School
Riverton
Gloucester County Institute of Tech...
Gloucester Catholic High School
Arts & Entertainment
Mainland Regional High School
Paulsboro
Egg Harbor Township High School
Delsea Regional High School
More...