Woman Robs Man Of Pizza During Assault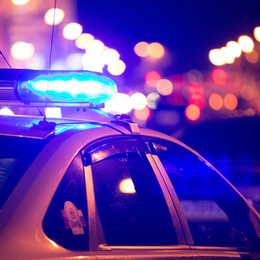 ATLANTIC CITY, N.J. (CBS) – Police in Atlantic City have arrested a woman they say assaulted a man and robbed his pizza.
It happened around 2 a.m. near the beach on Morris Ave.
At the scene, police say they found a 60-year-old man suffering from an injury to his head.
According to the Atlantic City Police Department, 24-year-old Michelle Brown, of Atlantic City, assaulted the man, stole his pizza and then fled the scene.
The victim was taken to the hospital for unknown injuries.
Brown was later arrested on robbery charges.



Author: http://philadelphia.cbslocal.com/2017/09/19/ac-woman-robs-man-pizza/


Archives
---
Gov. Murphy To Sign Bill Banning Smoking
New Jersey Woman Accused Of Scamming Family
9-Year-Old Girl Killed By Stray Bullet
Family Members Demand Answers
South Jersey Biz Digital Edition
Mystery Substance Washes...
South Jersey Man Could Lose Limbs
Search Continues For Missing Swimmer
Officials Investigating Mother, Daughter Found Dead
New Jersey Father, 4 Daughters Killed
Couple Killed In Powerful Home Explosion In Newfield
55-Year-Old Swimmer Dies After Being Pulled Unconscious
2 Men Stabbed
Man Arrested In Planned...
Budget Agreement Reached...
More Articles