Woman Robs Man Of Pizza During Assault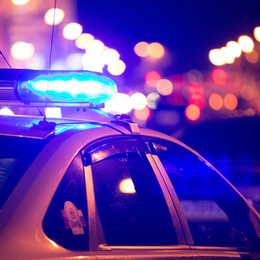 ATLANTIC CITY, N.J. (CBS) – Police in Atlantic City have arrested a woman they say assaulted a man and robbed his pizza.
It happened around 2 a.m. near the beach on Morris Ave.
At the scene, police say they found a 60-year-old man suffering from an injury to his head.
According to the Atlantic City Police Department, 24-year-old Michelle Brown, of Atlantic City, assaulted the man, stole his pizza and then fled the scene.
The victim was taken to the hospital for unknown injuries.
Brown was later arrested on robbery charges.



Author: http://philadelphia.cbslocal.com/2017/09/19/ac-woman-robs-man-pizza/


Archives
---
New Hard Rock Hotel & Casino To Open..
Nissan Retraining Employees After...
Cowtown Rodeo Will Be Entertaining...
New Jersey School Celebrates Autism...
Roadside Strip Search By NJ State...
Police: Browns Mills Man Charged With...
Woman Caught On Video Stealing Wallet...
Easter Sunday Burglar ID'd By Video...
Police Looking For Suspect Accused Of...
New Exhibit Honors First All Female...
Young Students Show Off Their...
Amazon's New South Jersey Fulfillment...
Jersey Shore Towns Assess Beaches...
Rutgers Camden Students Save 90-Year...
Delaware Memorial Bridge Traffic To Be..
More Articles