Bill To Protect Low Income Neighborhoods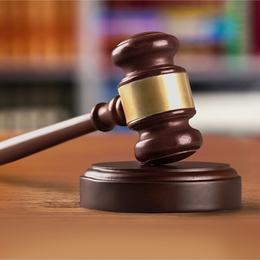 While the Trump administration continues with plans to gut funding for the Environmental Protection Agency, New Jersey US Senator Cory Booker and a colleague are introducing a bill to hinder the erosion of environmental safe guards.
Senator Booker and Congressman Raul Ruiz of California have introduced the Environmental Justice Bill.
Booker says the measure is designed to protect low income and predominantly minority communities that are subject to pollution of air, water and land.
He says it's happening in New Jersey but also near agri-businesses.
"In North Carolina," Booker said. "Seeing people being poisoned by fees and excrement that's collected in these massive lagoons, and then sprayed over spray fields that are right next to communities that now have off the chart respiratory illnesses and cancer."
Booker and Ruiz admit they have an uphill battle and no republican co-sponsors at this point.
The bill was introduced a day after the EPA forbid three scientists from speaking at a climate change forum in Rhode Island.



Author: http://philadelphia.cbslocal.com/2017/10/24/booker-pollution-bill/ - Kim Glovas


Archives
---
New Jersey Voters To Decide Approval For $500 Million In Bonds For Schools
South Jersey Biz Digital Edition
Man Arrested For Peeking Into Windows, Committing Lewd Acts In Women's Clothes
2 Killed, 1 Hurt After Fire Ravages Browns Mills Home
2 Killed In Massive House Fire In Browns Mills
Racist Fliers Supporting KKK Left On Residents' Lawns In Cherry Hill
New Jersey Plans To Reveal 'Stunning' Sports Betting Numbers
Statistics Show Streets Of Camden Getting Safer
Lifeguard At Deadly Beach Predicted A Future Sand Collapse
Police ID Suspect Wanted In Cherry Hill Robberies
Renewed Debate Over Extending New Jersey's Route 55 Into Cape May County
Police Locate Missing 14-Year-Old Girl From Camden
Mantua Township Police Investigate Gunshots Near Elementary School
Husband & Wife Team Caught Shoplifting More Than $8,000 Worth Of Stolen Items In Gloucester Twp.
Tacony–Palmyra Bridge Closed Until Further Notice
More Articles