Molotov Cocktail Sparks Car Fire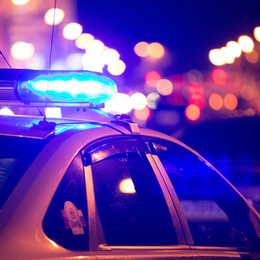 Police in South Jersey are investigating after they believe a car fire was started by a Molotov cocktail.
It happened around 1:30 a.m. Thursday near East Delaware Parkway in the Villas.
The fire destroyed the entire interior of a 2014 Hyundai Accent.
Investigators believe someone threw a Molotov cocktail into the vehicle.
The owner of the vehicle told detectives they were awake, heard a noise out front and when they looked outside they saw the vehicle in flames.
A witness tells police that two or three juveniles were seen fleeing the area.
Authorities say they found a "Turkey Hill" bottle containing gasoline which was recovered from inside the vehicle.
No injuries were reported.
Anyone with any information is asked to call police at 609-465-2800 or 877-465-2801.



Author: http://philadelphia.cbslocal.com/2017/11/02/molotov-cocktail-villas-car/


Archives
---
New Jersey Voters To Decide Approval For $500 Million In Bonds For Schools
South Jersey Biz Digital Edition
Man Arrested For Peeking Into Windows, Committing Lewd Acts In Women's Clothes
2 Killed, 1 Hurt After Fire Ravages Browns Mills Home
2 Killed In Massive House Fire In Browns Mills
Racist Fliers Supporting KKK Left On Residents' Lawns In Cherry Hill
New Jersey Plans To Reveal 'Stunning' Sports Betting Numbers
Statistics Show Streets Of Camden Getting Safer
Lifeguard At Deadly Beach Predicted A Future Sand Collapse
Police ID Suspect Wanted In Cherry Hill Robberies
Renewed Debate Over Extending New Jersey's Route 55 Into Cape May County
Police Locate Missing 14-Year-Old Girl From Camden
Mantua Township Police Investigate Gunshots Near Elementary School
Husband & Wife Team Caught Shoplifting More Than $8,000 Worth Of Stolen Items In Gloucester Twp.
Tacony–Palmyra Bridge Closed Until Further Notice
More Articles