Molotov Cocktail Sparks Car Fire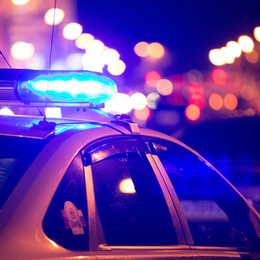 Police in South Jersey are investigating after they believe a car fire was started by a Molotov cocktail.
It happened around 1:30 a.m. Thursday near East Delaware Parkway in the Villas.
The fire destroyed the entire interior of a 2014 Hyundai Accent.
Investigators believe someone threw a Molotov cocktail into the vehicle.
The owner of the vehicle told detectives they were awake, heard a noise out front and when they looked outside they saw the vehicle in flames.
A witness tells police that two or three juveniles were seen fleeing the area.
Authorities say they found a "Turkey Hill" bottle containing gasoline which was recovered from inside the vehicle.
No injuries were reported.
Anyone with any information is asked to call police at 609-465-2800 or 877-465-2801.



Author: http://philadelphia.cbslocal.com/2017/11/02/molotov-cocktail-villas-car/


Archives
---
New Hard Rock Hotel & Casino To Open..
Nissan Retraining Employees After...
Cowtown Rodeo Will Be Entertaining...
New Jersey School Celebrates Autism...
Roadside Strip Search By NJ State...
Police: Browns Mills Man Charged With...
Woman Caught On Video Stealing Wallet...
Easter Sunday Burglar ID'd By Video...
Police Looking For Suspect Accused Of...
New Exhibit Honors First All Female...
Young Students Show Off Their...
Amazon's New South Jersey Fulfillment...
Jersey Shore Towns Assess Beaches...
Rutgers Camden Students Save 90-Year...
Delaware Memorial Bridge Traffic To Be..
More Articles