Molotov Cocktail Sparks Car Fire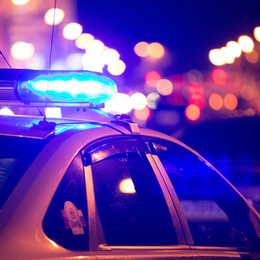 Police in South Jersey are investigating after they believe a car fire was started by a Molotov cocktail.
It happened around 1:30 a.m. Thursday near East Delaware Parkway in the Villas.
The fire destroyed the entire interior of a 2014 Hyundai Accent.
Investigators believe someone threw a Molotov cocktail into the vehicle.
The owner of the vehicle told detectives they were awake, heard a noise out front and when they looked outside they saw the vehicle in flames.
A witness tells police that two or three juveniles were seen fleeing the area.
Authorities say they found a "Turkey Hill" bottle containing gasoline which was recovered from inside the vehicle.
No injuries were reported.
Anyone with any information is asked to call police at 609-465-2800 or 877-465-2801.



Author: http://philadelphia.cbslocal.com/2017/11/02/molotov-cocktail-villas-car/


Archives
---
Gov. Murphy To Sign Bill Banning Smoking
New Jersey Woman Accused Of Scamming Family
9-Year-Old Girl Killed By Stray Bullet
Family Members Demand Answers
South Jersey Biz Digital Edition
Mystery Substance Washes...
South Jersey Man Could Lose Limbs
Search Continues For Missing Swimmer
Officials Investigating Mother, Daughter Found Dead
New Jersey Father, 4 Daughters Killed
Couple Killed In Powerful Home Explosion In Newfield
55-Year-Old Swimmer Dies After Being Pulled Unconscious
2 Men Stabbed
Man Arrested In Planned...
Budget Agreement Reached...
More Articles