Doctor's Medical License Suspended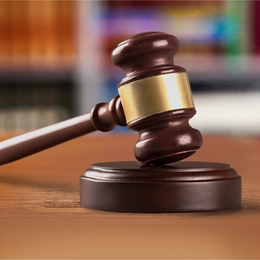 Authorities say they have temporarily halted a New Jersey doctor from practicing medically in Middlesex County for "inappropriate behaviors."
According to Attorney General Christopher S. Porrino and the New Jersey Division of Consumer Affairs, Dr. Sharon C. Worosilo was ordered to stop practicing medicine and turn in her license after she allegedly displayed behavior deemed dangerous to her colleagues, patients and coworkers.
An official complaint from November 3 alleges Worosilo's behavior affected her "ability to practice medicine and surgery with reasonable skill and safety."
Worosilo allegedly tried to perform an epidural injection on a patient for more than 40 minutes as she kept asking an X-ray technician about what she should do next, according to the complaint.
"Dr. Worosilo's behavior was so troubling that we had to act quickly to safeguard patients and staff who interact with her," said Porrino. "The Board's decision to suspend her license immediately was necessary to protect those who might have been harmed by her conduct."
Article continues below
---
advertisement


---
The Board became aware of Worosilo's behavior in late October 2017. A few days later, the Division of Law was notified of several calls to the Professional Assistance Program of New Jersey (PAP) alleging that Worosilo was behaving erratically while practicing, according to the complaint.
Authorities say Worosilo may seek to have the terms of the suspension modified, but as a precondition to any such motion, she must fully participate with PAP, including submitting to evaluations for possible impairments and medical issues. She can petition the Board seeking a return to practice only after the required evaluations.
Author:
http://philadelphia.cbslocal.com/2017/11/28/license-suspended-inappropriate-behavior/
Archives
---
New Jersey Declares State Of Emergency..
Winter Storm Warning Issued As Region...
Dream Drives: The Army Reserve...
Washington Township, Uber Team Up To...
PECO Service Completely Restored...
Northeast May See Another Winter Storm..
Winter Storm Leaves Thousands In The...
Pop-Up Ice Sculpture On Display At...
New Jersey Crews, Homeowners Deal With..
10-Year-Old Boy Accused Of Threatening..
2 Gloucester County School Districts...
Officers On Leave After Video...
Voorhees Community Brainstorming...
New Jersey Senate To Vote On Property...
Camden County Announces Wide-Reaching...
More Articles