Doctor And Son Sentenced To Prison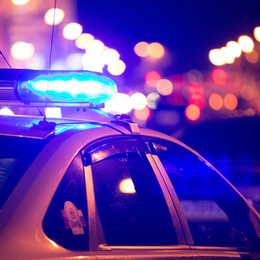 Officials announced on Monday the prison sentence of a doctor and his chiropractor son for conspiring to defraud Medicare.
Robert Claude McGrath, 66, and his son, Robert Christopher McGrath, 48, both of Cherry Hill, New Jersey, used unqualified people to give physical therapy to Medicare recipients, according to court documents.
The father was sentenced to 30 months, as the son received a 12-month prison sentence.
The McGraths worked at Atlantic Spine & Joint Institute, a medical practice they owned with offices in Westmont, New Jersey, and Wayne, Pennsylvania.
For more than five years, from January 2011 through April 2016, the McGraths employed and used both unlicensed and untrained people to help give physical therapy to Medicare patients. Then, the pair fraudulently submitted bills to Medicare, stating that Robert Claude McGrath was the provider of the physical therapy, even when he was not at the office.
The McGraths also received three years of supervised release, in addition to an order to pay restitution of $890,000.
Article continues below
---
advertisement


---
In a related civil settlement around the time of their guilty pleas, the McGraths and Atlantic Spine reached an agreement, vowing to pay $1.78 million, plus interest, to the federal government for filing the false claims.
Author:
http://philadelphia.cbslocal.com/2017/12/18/doctor-and-son-sentenced/
Archives
---
South Jersey Biz Digital Edition
Man Arrested For Peeking Into Windows, Committing Lewd Acts In Women's Clothes
2 Killed, 1 Hurt After Fire Ravages Browns Mills Home
2 Killed In Massive House Fire In Browns Mills
Racist Fliers Supporting KKK Left On Residents' Lawns In Cherry Hill
New Jersey Plans To Reveal 'Stunning' Sports Betting Numbers
Statistics Show Streets Of Camden Getting Safer
Lifeguard At Deadly Beach Predicted A Future Sand Collapse
Police ID Suspect Wanted In Cherry Hill Robberies
Renewed Debate Over Extending New Jersey's Route 55 Into Cape May County
Police Locate Missing 14-Year-Old Girl From Camden
Mantua Township Police Investigate Gunshots Near Elementary School
Husband & Wife Team Caught Shoplifting More Than $8,000 Worth Of Stolen Items In Gloucester Twp.
Tacony–Palmyra Bridge Closed Until Further Notice
Mullica Township Police Still Searching For Alligator On The Loose
More Articles