Officers On Leave After Video...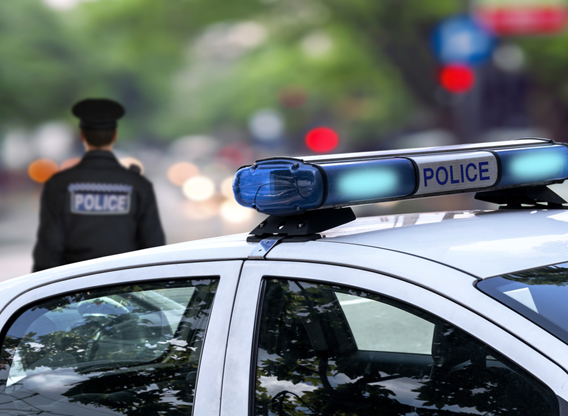 Officers On Leave After Video Allegedly Captures Suspect Being Repeatedly Punched
CAMDEN, N.J. (CBS) — Surveillance video taken from a business near the 1300 block of Collings Road in Camden turned up a disturbing encounter.
It shows several Camden County police officers approaching a man in a hat.
With his hands up, the man is taken down and as other officers watch, one kneels down and punches the man repeatedly.
"I'll tell you, that video is concerning," said Camden County Spokesperson Dan Keashen.
The ordeal began Thursday evening with a 911 tip that cited a man at that location with a gun.
"Officers went to the location and they saw an individual who matched the exact specifications of the caller in regard to the man with the gun," explained Keashen.
What that man, Edward Minguela of Camden, experienced in the video is a far cry from County policy said Keashen.
"That doesn't match the policies or the standards of the training that we give our officers on a regular basis," he said.
Article continues below
---
advertisement


---
Minguela was treated for minor injuries at the hospital and released. He was not charged.
"I can tell you that he didn't have a gun," Keashen added.
Three officers have been placed on administrative leave as the Camden County Prosecutors office investigates the incident.
Author:
http://philadelphia.cbslocal.com/2018/02/27/camden-officers-punch-video/
Archives
---
Students Rush To Help Residents In...
New Jersey Declares State Of Emergency..
Winter Storm Warning Issued As Region...
Dream Drives: The Army Reserve...
Washington Township, Uber Team Up To...
PECO Service Completely Restored...
Northeast May See Another Winter Storm..
Winter Storm Leaves Thousands In The...
Pop-Up Ice Sculpture On Display At...
New Jersey Crews, Homeowners Deal With..
10-Year-Old Boy Accused Of Threatening..
2 Gloucester County School Districts...
Voorhees Community Brainstorming...
New Jersey Senate To Vote On Property...
Camden County Announces Wide-Reaching...
More Articles