2nd Nor'easter Of March Set To Plow...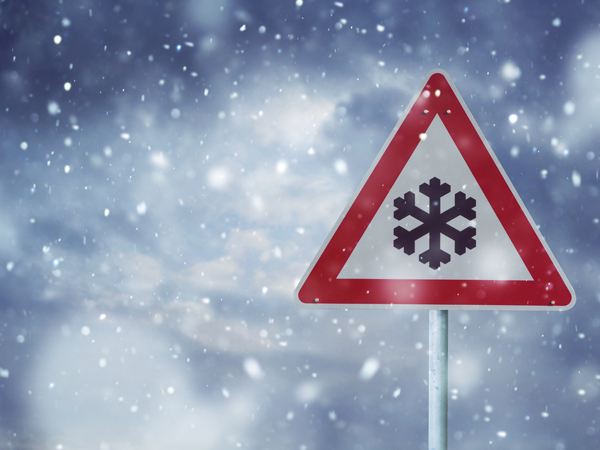 2nd Nor'easter Of March Set To Plow Through Region Midweek
PHILADELPHIA (CBS) – It was a one-two punch at the end of last week with high winds and heavy precipitation — both rain and snow — as a powerful Nor'easter pummeled the Mid-Atlantic and New England.
Even though here in Philly we missed out on the worst of the storm system, we are still feeling the effects, as many people across the region are still without power thanks to the intense weather we had. Even as we continue to deal with the aftermath of last week's system, there is no rest for the weary as another strong, albeit not quite as powerful system, looks to push into the region as early as late on Tuesday, with another chance for some gusty winds and snow as well.
The National Weather Service has issued a winter storm warning for Monmouth, Mercer, Salem, Gloucester, Camden and Burlington Counties in New Jersey, Philadelphia and surrounding suburbs, including Berks County, Lehigh Valley and the Poconos, in Pennsylvania, and New Castle County in Delaware until 3 a.m. Thursday.
Article continues below
---
advertisement


---
Philadelphia and the areas north and west could see 6 to 12 inches of snow, while Camden, Gloucester and Salem Counties in New Jersey could see 3 to 6 inches. Areas near the Jersey Shore could see a coating to 3 inches.
There are a lot of similarities with this week's system and the one that hammered us last Friday. We are again looking for two separate areas of low pressure to merge off the Eastern coast of the United States and intensify off the coast of Long Island. We are likely again to see some windy conditions, rain and eventually snow as well before the system exits the area. The biggest difference this time around, though, is the fact that this area of low pressure will not be nearly as strong as last week's system, meaning that snow amounts will likely be lower for areas, especially places in the Poconos, and the winds are likely to be only a quarter of what they were on Friday.
All that being said, though, this low will still pack a punch and we need to be prepared, especially since again not everywhere is totally recouped from last week.
As we gear up for system number two, let's take a look at what we know and what areas as still a bit up in the air for the middle of the week. Right now, the parts of the forecast that are of highest confidence are timing and the fact that we will see a change from rain to snow throughout the event.
Timing for this system is as follows: rain is likely to start as early as Tuesday evening in areas south and west of the Philly area, with some rain/snow mix or even purely snow in places north of the city. As we progress through Tuesday night, the snow will become more widespread in the Lehigh Valley and the Poconos especially, with a rain/snow mix likely to take over on Tuesday night for the Philly region. The storm will intensify on Wednesday and the time of peak precipitation is likely on Wednesday afternoon, during peak intensification offshore.
While timing and the change from rain to snow is what we have the best handle on right now, areas of lower confidence are in how much precipitation we receive, mainly how much snow we will get, and the exact track that this storm will take. The path of the low is going to dictate a couple things. The first is it will influence just how much cold air will rush into the region, allowing the change from rain to snow, and second, the storm track will influence precipitation amounts, with a more northerly track giving us a better chance for higher precipitation rates, while a more southerly track could dial the precipitation back, at least a bit. Even as we continue to iron out the more localized details of the forecast, we still have an idea of where the best chance for snow will be.
As this system comes together more in the next 24 hours, the snow amounts will come into a more clear picture, but as of right now, it looks as though the areas from the far north and west suburbs into the Lehigh Valley and the Poconos are the places for the best chance for accumulating snowfall.
As you inch closer to the Philly metro area, there could be some accumulating snow along I-95 and even into inland New Jersey as well, but it will be predicated on the cold air and how fast we see it slide into the region. Back closer to the coastline, this will likely be a rain event but the chance for snow to filter in and mix with the rain in the second half of Wednesday is not out of the question, but the chances for any accumulations at the shore points at this point are low. Finally, since it does look as though the areas north and west of the city are more likely to see accumulating snow and difficult travel, a winter storm warning will be in effect starting Tuesday evening and lasting until the morning hours on Thursday.
As this system comes into clear view in the next 12 to 24 hours, we will update you on all the changes we are making to the forecast. In the meantime, make sure to stay up to date on everything weather related by staying with the Eyewitness Weather Team, on CBSPhilly.com, Facebook and Twitter as well.
Author:
http://philadelphia.cbslocal.com/2018/03/05/2nd-noreaster-of-march/ --Matt Peterson
Archives
---
Delaware Memorial Bridge Traffic To Be..
Parts Of Jersey Shore Dealing With...
South Jersey Gearing Up For Fourth...
Task Force Helps Puerto Rico Hurricane..
Recent Nor'easters Unearth 'Ghost...
Camden School Gets Big Boost For Its...
Camden County Community Leaders Hold...
Police: Suspect Wanted After Man...
Police: South Jersey Man Arrested For...
Official: Rowan University Student...
2 Contestants With Local Ties...
Hundreds Concerned About School Safety..
Camden Police Searching For Hit-And...
Police: Driver Arrested, Charged With...
Camden County Announces Wide-Reaching...
More Articles