Officials Bust Pit Bull Training Facility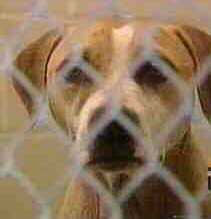 Police in South Jersey busted an apparent Pit Bull training facility, where 35 dogs were raised and trained to kill other dogs.
The Pit Bulls may have been rescued from a life of fighting, and they were found at a South Jersey home where animal-rescue officials say they were most certainly abused.
Investigators believe they were raised and trained to fight. The Pit Bulls were discovered when police got a call Monday night about 35 abandoned dogs at a Mullica Township home. Authorities say the evidence is overwhelming. The walls inside the garage are splattered with blood. Behind the home, a huge pen is filled with dozens of doghouses inside.
Authorities say most of the Pit Bulls were tethered to the houses with chains. Many of them are now at a local shelter. Their faces reveal bite marks and one has staples in his ear.
Police also found a rope dangling from a tree that may have been used to anger the dogs.
"They could attach a piece of meat or a toy to entice the dog," said Sgt. Larry Surkin, of the Mullica Township police
Article continues below
---
advertisement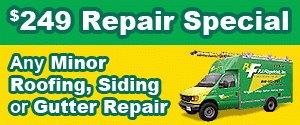 ---
Authorities also confiscated syringes and antibiotics, all of which they believed were used to treat the dogs. Investigators believe the dogfighting operation was designed to make money.
"Normally when animals are fought, there's betting, that's done on them, that's the reason they fight them," said Leah Whitesell, an animal-cruelty investigator.
Investigators say township records indicate Eric Bell owns the home. But Bell has told authorities he no longer owns the home. Bell told officials he does own 15 of the dogs, and he says the rest of the Pit Bulls belong to the new owner.
Bell also tells officials he did not break any laws. If you have any information about the missing dogs, you can call the Atlantic County SPCA at 609-927-9059.
Authorities are still trying to decide whether they will file charges.
Copyright 2003 by NBC 10. All rights reserved. This material may not be published, broadcast, rewritten or redistributed.
Author:
NBC10
Archives
---
Flyers Face Desperate Situation
Beauty Benefits
Bouncing Back After the Breakup
Songstress Lea Michele kicks off her...
Rosters Announced for South Jersey's...
Three South Jersey Football Recruits...
The Joke's on Me
A Legislative Legacy
Sixers Looking to Strike it Rich NBA...
The New Age of TV
Kingsway A Viable Group 4 Softball...
West Deptford Among Many Top Flight...
Getting His Groove Back
Phillies Show Encouraging Early Signs
Closing the Gap
More...