Clutter-Free Gutters

…From the pages of Suburban Home and Garden Resource Guide…
A new gutter system will free you from rooftop rubble.
Gutter systems are not very glamorous, and new gutters won't dramatically add curb appeal. But when they're doing their job correctly, gutter systems are unsung heroes in protecting your home from leaking rain, collected ice and snow, and the general rot that could occur if water and debris doesn't drain properly and collects on your roof. Still, people tend to ignore their gutters until there's a problem, says Colleen Saufley of WayBank Contracting, servicing South Jersey and Southeastern PA.
"We get a lot of damage calls after ice and heavy winds with debris," she says. "It's just like anything else -- regular maintenance is necessary, especially in the Northeast where we have so many seasonal changes. With fall leaves and winter ice, all the stuff can build up [in the gutters]. Especially, heavy snow can bend gutters down."
Ignoring gutters could invite a host of problems and costly repairs from water damage to the roof, basements, crawl spaces, siding, windows and walls. Properly fitted and installed gutters also help to prevent ice damming -- leaking caused by ice and snow build-up.
Article continues below
---
advertisement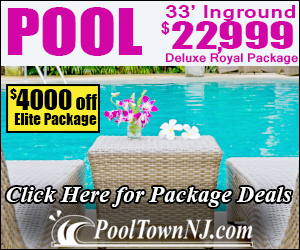 ---
Proper gutter maintenance starts with annual inspections. New gutters are needed as soon the old ones start pulling away from the roof, when rusting or holes occur or there's bending in the middle. Absent debris protection systems, cleanings are necessary at least every six months, Saufley says. Many people tie their cleanings with the last falling of autumn leaves and the advent of spring.

Like virtually every type of home improvement, gutters and downspouts are available in a wide range of materials including aluminum, vinyl, galvanized steel, stainless steel and copper. Saufley prefers copper or aluminum because each requires minimal maintenance. Copper is optimum both for its sleek look and because it lasts longer. However, copper gutters are four to six times the price of aluminum, which is usually $3 to $4 per linear foot.

Nick Bonifante, president and owner of Gutter Gurus, a gutter and siding specialist serving New Jersey and Pennsylvania, prefers aluminum for most homes. "Aluminum holds up against leaks," he says. "The seals are better. It holds the end caps in better." While gutters come in dozens of colors to match siding, it's important to note that they can fade over time with exposure to the elements. White is the typical choice because it discolors the least.

Homeowners must also decide whether to use sectional or seamless gutters. A seamless gutter system is made of one continuous piece of gutter material, with seams only on the corner miters and downspouts. In contrast, sectional gutters are sold in pieces and installed as component systems. Though sectional gutters are an easier DIY project, Bonifante always recommends seamless gutters. "You don't want seams in your gutter," he says. "Seamless stays sturdy."

One thing you'll hear time and again when shopping for your gutter system is that you'll never have to clean your gutters again. That's where debris protection systems come in. They are often warranted, says Bonifante, even for houses not eclipsed by tall trees. "In lots of cases, we install them when there's one to three trees or even no trees at all," he says. "If a neighbor two houses down [has tall trees], you can get stuff in [your] gutter." Gutter Gurus sells Gutter Shut, a protection system that snap-fits inside existing gutters. Small openings in the protective system allow only water to pass through the gutter while leaves and small debris fall to the ground. It costs $14 per square foot installed.

Bonifante says his company favors this system for numerous reasons, including the fact that it snaps onto the gutters and does no harm to the roof. "When you get a system that tucks underneath shingles attached to the roof, it negates your roofing warranty," he says. "Most people don't understand that, and [many] salesmen won't tell you that."

He warns that some systems on the market that are designed as overhead screens on the gutters could lead to more problems, including the growth of gutter trees. "Birds will go to the bathroom on the roof and seeds end up in the gutter," he says. With Gutter Shut, "The sun doesn't get in, so nothing will grow out of there."

WayBank Contracting favors Alcoa's Leaf Relief, a system that also can fit over existing gutters. According to Alcoa's Web site, it's 100-percent effective against the collecting of leaves, twigs, pine needles and small debris while still allowing water to flow freely through the gutters. "We use it all the time and don't get any complaints," says Saufley. While many of the debris protection systems on the market have similar features, it's best to weigh the advantages of purchasing an expensive system with all the bells and whistles versus buying something more basic and simply cleaning the gutters yourself. Many gutter companies offer maintenance plans where technicians will automatically come to the home and clean the gutters a few times a year. Others promise that their gutters will never clog, but if for some reason they do, they will come out to the home and flush the system free of charge. No matter which type of gameplan you choose, the main objective is to keep the gutters clean and to keep water flowing away from the house. That's the best way to protect the biggest investment in your life.

Find Out More

Gutter Gurus
856.324.3404 | 215.333.6373
www.guttergurus.com

The Gutter Shutter Company
877.411.GUTTERS
www.guttershutter.com

WayBank Contracting
609.432.3212 | 610.869.3170
www.waybankcontracting.com

Published (and copyrighted) in Suburban Home and Garden Resource Guide, South Jersey edition, August 2007.
For more info on Suburban Home and Garden, click here.
For information about advertising in Suburban Home and Garden, click here.
To find out where to pick up your copy of Suburban Home and Garden, click here.


Author: Jayne Jacova Feld

Archives
---
Pools Worth Their Salt
Do-It-Yourself Pond Kits
The Pros and Cons of Condo Living
The Rise of the Eco-Kitchen
A Lightbulb Moment
The Path to Enlightenment
Built-in Style
Specialty Mirror and Bath
Finding Your Marbles
Winning the Race for a Cure
English Elegance
Roof Masters
Bridgeton Historic District
Trendwatch 2008: Window Watching
A Day to Eat Dinner with Your Children
More...