Barcelona Bistro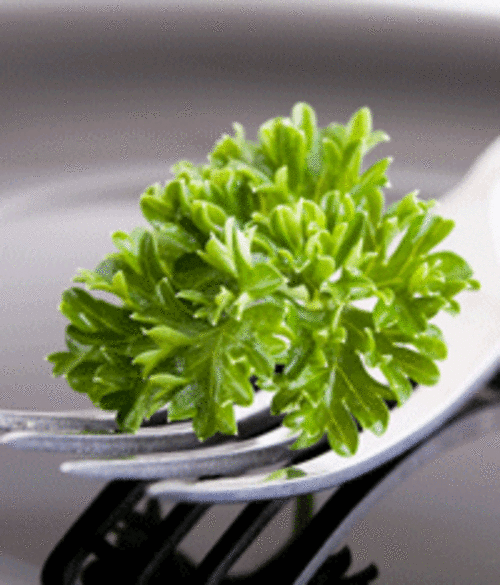 …From the pages of South Jersey Magazine…
A True Taste of Spain
Barcelona Bistro
126 South Broadway
Pitman
(856) 270-2352
BarcelonaBistro.net
3.5 forks
With tapas bars and avant-garde Spanish menus cropping up across the region, and Iberian-influenced molecular gastronomy garnering international press, it's easy to forget that the food of Spain is, at its heart, among the most satisfying and straightforward in the Western culinary canon.
Thankfully, Barcelona Bistro, the convivial Spanish restaurant in Pitman, has arrived to remind us of the basics of Spain's authentic cooking traditions. And though not every dish hits the mark, Barcelona generally makes a solid case for the classics, while incorporating enough unexpected contemporary and fusion flourishes to keep things exciting.
Rissoles, or Spanish empanadas, started our meal as instant standouts. Too often, these standard appetizers are soggy with oil and filled with an unidentifiable mystery mush that tastes vaguely of potatoes and shrimp. Here, however, they not only sing with startling clarity, but they come with the single most impeccable pedigree known to chef-kind: They are a grandmother's recipe—in this case, owner Mark Nascimento's.
Article continues below
---
advertisement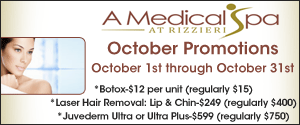 ---
Thanks to Nascimento's brilliant abuela, even the dough is spectacular, a rich, toothsome product of Idaho potatoes, onion, garlic, parmesan cheese, fresh herbs and more. It's made even more remarkable by its filling, a perfectly sweet-earthy combination of shrimp, scallops, roasted red pepper, paprika and ... I'll stop here, as Nascimento asked me not to reveal the family's secret ingredients. I'll just say that these were the first empanadas I've ever deemed "profound."
Stuffed sweet peppers, or piquillos rellenos, were quite tasty, if less wildly thrilling. The most challenging part of this dish is the filling, but the kitchen nailed it. The dense, flavorful focal point of shrimp and scallops was excellent, complemented by the homemade Portuguese piri piri hot sauce and a salsa verde based on a house-crafted fish stock. As with everything here, the portion was generous, especially given the dish's inherent richness. Not to harp on it, but Spanish grandmothers—really, grandmothers everywhere—would approve.
Beet salad, too, while not necessarily emblematic of Spain in the popular imagination, was a winner. The red and golden beets were roasted until sweet, the greens crisp, the reduced sherry vinaigrette lending a perfect counterpoint to the salty, earthy little nuggets of Mira blue cheese.
Next up was the paella, which unfortunately fell short of the high standards set by the appetizers. It fell victim to an all-too-common execution issue: overcooked seafood and under-crisped rice. The assortment of seafood was spot on, but the mussels were overcooked to the point of being mealy, and the lobster tail was so tough that the chewing required to get through it far superseded any reward in the flavor department. The rice itself, while kissed with saffron perfume, was missing what the Spanish call socarrat, that nutty-sweet crust of crisp, caramelized rice on the bottom. This, when done correctly, provides a lovely bass-note of sorts for the dish; its absence, while certainly not fatal to a paella, here proved to be a detriment.
Lamb osso bucco was better, and cooked perfectly. The meat, soaked in red wine for 24 hours, fell from the bone with just the slightest brush of the fork. And the braising liquid—hearty, deeply flavored—was enlivened beautifully by the ingenious addition of alvarinho, a brightly acidic white wine.
Desserts worked as well. Jewish apple cake (and how can you not order one in a Spanish restaurant?) was a deli-style classic: substantial, sweet, and brightened by the gentle tang of Granny Smith apple slices. The Key lime pie was one of the best versions I've ever tasted, (not to mention the smartest use of a martini glass I've seen in a very long time). In a nod to the avant-garde tendencies of contemporary Spanish cooking, this pie was a deconstructed beauty, the custard filling the majority of the glass and given crystal clear expression on its own, the crust rendered as a couple of ladyfinger-size batons whose hint of graham-cracker spiciness was a textbook example of smart baking technique.
There was added sweetness to those desserts, too: They were on the house. Due to a service glitch, our entrees were brought out while I was still working my way through the stuffed peppers, causing a bit of a traffic jam on the table. When it came time to consider dessert, the waitress notified us that they would be free as a result.
The staff at Barcelona did everything right. The waitress never lost her cool, kept her cheery demeanor, and made the offer with both subtlety and a real awareness of the slip-up. That kind of hospitality and sincerity was perfectly in keeping with the rest of the experience.
This is a casual BYOB with a real sense of the role it wants to play. The food may not always be perfect (it only opened last June, after all), but the entirety of the experience is charming and warm. Just like a solid Spanish restaurant should be.
E-mail us at edit@southjersey.com.
Published (and copyrighted) in South Jersey Magazine, Volume 7, Issue 3 (June, 2010).
For more info on South Jersey Magazine, click here.
To subscribe to South Jersey Magazine, click here.
To advertise in South Jersey Magazine, click here.
View directory information for Barcelona Bistro



Author: Review by Brian Freedman


Archives
---
Side Dish
Fall Family Fun
The `Park-In` Movie Theatre
A Thread of Hope
Going Out Tonite?
Pay It Forward
Shore Fun
Preparing for the Fight
Family Fun
Glassboro: A History
Looking Forward
Pay It Forward
Shore Fun
The Capital Grille
Family Fun
More...