---
South Jersey's Best
South Jersey's Best
• Best Physicians for Women
…From the pages of South Jersey Magazine…
This year's list of the names to trust in women's health care
There aren't many people who will list going to the doctor as an activity they enjoy. Between the scale and the needles, there really isn't much to look forward to. But every now and then, you'll find a doctor who will go above and beyond to make the experience a little less nerve wracking, and we're fortunate to find a number of them right here in the South Jersey region. This month, we introduce you to some of the health care professionals making the trip easier for women, whether the reason is a routine visit or a life-altering diagnosis.

• 2013 Top Towns
…From the pages of South Jersey Magazine…
Our annual list of South Jersey's best places to live is one of the most anticipated features we put out each year, and we must say—we feel pretty darn lucky that people look forward to the bragging rights that come with this list. It means there's civic pride here that rivals all other parts of New Jersey, and it stems from a strong community spirit that, for many, is generations-strong.

• Suburban Family Mag's Top Artists 2013
Check out these outstanding artists from all across South Jersey.

• 2013 Citizens of the Year
…From the pages of Suburban Family Magazine…
Every now and then you meet someone who is not content to be another face in the crowd, someone who realizes it's not the size of the gesture but the thought that counts when it comes to making a difference in the lives of others. We've featured a number of such local residents throughout the past year in our monthly Star Citizens section—ranging from elementary-aged all the way through senior citizens—and now the time has come where we take a look back at the best of the best, plus put a spotlight on a few new people who have caught our eye.

• Top Hospitals for Your Children's Care
It's something you don't necessarily want to think about, yet you know you have to be prepared for it. Your child is sick, and whether it's a sudden rising fever that won't respond to medication, an allergic reaction, or perhaps a more serious condition that will require long-term care, there should be a plan in place. When the reality is thrust upon you, there isn't always time for careful research. Luckily, when it comes to South Jersey, parents need not worry or travel far.

• To a Tee
…From the pages of South Jersey Magazine…
The 30 Best Golf Courses in South Jersey according to the pros
Thanks to a somewhat mild winter, area golf courses have seen their share of diehards brave the chillier temperatures to squeeze in a couple rounds when they can. But as spring inches ever closer with its warmer climate and promise of improved course conditions, it's time for us to take our annual look at golf in South Jersey.

• Coaches of the Year
…From the pages of Suburban Family Magazine…
You see them in our magazine every month: the men and women who are building an athletic foundation and love of sports for our children from the baseball diamonds to the tennis courts, the soccer fields to the golf greens. When asked, they'll give every ounce of credit to the elementary- through high-school-aged kids they coach each season, but we all know the impact of their guidance and technique.

• 2013's Best Preschools & Daycares
Many of us know the feeling of dropping your child off at daycare for the first time and you can't help but become overwhelmed with bittersweet emotions. Yes, there's an abundance of valuable social skills and interactions that will take place within those schools walls, but that's not always enough to calm the mind of a nervous parent, let alone a shy child about to embark on an entirely unfamiliar learning experience.

• Primetime Pediatricians
…From the pages of South Jersey Magazine…
Not everyone enjoys visiting the doctor, especially children, which is why finding the right pediatrician is such an integral part of caring for your little one. Rest assured, you've come to the right place. This year, South Jersey Magazine has once again partnered with Best Doctors, Inc., to compile a list of the leading pediatricians across the region. We've also included our annual readers' choices of other quality names in the field of pediatrics. Read on to find out what inspires some of these doctors and why they feel caring for children is so important.

• 2012 Year in Review
…From the pages of South Jersey Magazine…
As the page on the calendar welcomes us to 2013, we at South Jersey Magazine are taking our annual trip back in time to remember all that an action-packed 2012 had to offer. We scoured our pages in order to update you on the best stories from the past year, and we've also conveniently repackaged our Best of the Best, Top Physicians, Top Dentists, Awesome Attorneys and Best of Home and Garden lists from 2012. In addition, we'll take a look at the year ahead and the potential challenges facing the region.




Golf Course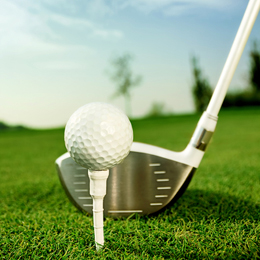 • Celeb Golfers Tee Off in Atlantic City
Ron Jaworski's two-day tournament returns to AC to benefit at-risk children this Sunday




Shore Golf
• To a Tee on Twitter
Find out what story has Donald Trump tweeting praises to @SouthJerseyMag.