---
South Jersey's Best
South Jersey's Best
• Women to Watch 2014
…From the pages of South Jersey Biz…
The 25 extraordinary women showcased in these pages have made an indelible mark in South Jersey as leaders, advocates, entrepreneurs and philanthropists. They are prominent executives in fields including health care, real estate, emergency management and more—trailblazers showing it's possible to have a successful career without sacrificing a deep dedication to family and community. They are our Women to Watch: inspirational forces who have broken through the glass ceiling without forgetting to hold the door open for others to follow.

• Best Preschools and Daycares
…From the pages of Suburban Family Magazine…
There used to be a lot of guilt associated with enrolling young children in daycare and preschool, whether it was because the mom and dad both had to work or they were looking for their child to begin developing their social skills. However, that's no longer the case. With the majority of teachers holding bachelor's degrees along with a surprising array of enrichment activities—from karate to Chinese lessons—today's early childhood education centers are recognized as more than a foundation; they're a head start.

• 2014 Coaches of the Year
…From the pages of Suburban Family Magazine…
The best coaches, especially when dealing with youth or high school athletes, have an impact that lasts much longer than one particular season. They care about every child under their watch, from the superstar player down to the last kid on the bench, and their lessons are about more than just winning.
Year in and year out, South Jersey is fortunate to have plenty of men and women who devote their time to coaching kids for the right reasons. Suburban Family is once again recognizing several of them for their contributions to our children's athletic and personal growth.

• 2014 Golden Fork Awards: Good As Gold
Have you ever sat down at a restaurant, been handed the menu, and after staring at it for a while, been unable to decide what to order? Well, we've got you covered.
For this year's installment of our annual Golden Fork Awards, we ate our way across South Jersey to be able to suggest the dishes that should be on your radar the next time you venture out for a quality meal. Here we present appetizers, entrées and desserts from our favorite restaurants at the moment. We even went as far as to plan your entire meal from start to finish at some of the eateries. From Italian to Indian, Continental to Chinese, we promise these 55 mouthwatering plates will linger in your mind like an amazing recurring dream.

• 2014 Top Children's Physicians
…From the pages of South Jersey Magazine…
Caring for your children is a paramount concern of any parent, and finding a physician you can trust can be stressful. That's why for the first time ever, South Jersey Magazine has conducted a peer-to-peer survey of area children's physicians to find out who they feel are the leaders in the profession.
In addition, our readers went to SouthJersey.com to cast their ballots for the doctors who have excelled in caring for their kids, and thus are worthy of the recognition they receive here.

• Executives of the Year
…From the pages of South Jersey Biz…
We asked our readers to nominate the local executives who are ensuring our region remains a top destination to either start up or expand, and the result is our largest list yet of Executives of the Year. What we found is that it's an exciting time to sit at the helm of a business in South Jersey. Not only are there countless examples of perseverance during the recession, but there is no shortage of leaders who are putting South Jersey on the map as the state moves forward into prosperity.

• 2013 Best of Family
…From the pages of Suburban Family Magazine…
Our annual Best of Family feature—made up of both readers' and editors' picks—is so much more than a roundup of favorite spots around town. It serves as the ultimate resource guide for families across South Jersey, whether they're trying to decide on the best preschool, dance school or doctor. Here, we present 125 winners that are sure to make your life a little easier.

• 2013's Super Women
…From the pages of South Jersey Magazine…
You don't have to look far to find a strong woman in South Jersey. From philanthropic business leaders who donate and raise thousands of dollars for worthy causes, to those who demonstrate tremendous civic pride in an effort to better our local communities, we are surrounded by wonderful ladies deserving of the recognition they'd never ask for.
After receiving hundreds of nominations, here we introduce you to 29 Super Women, including a salon owner who takes her elderly clients to their doctors' appointments, a former WNBA player and author who started a confidence-building foundation for young girls, and this year's Woman of the Year—a nurse credited with helping dozens of area families cope after confronting their greatest fear, losing a child.

• 2013's Outstanding Entrepreneurs
Don't tell these men and women the economy is only beginning to pick up. Despite the sobering statistics of the last several years, they have been leading some of the most successful and inspiring ventures in South Jersey without a hitch.
Cakes and eels: an odd pairing, yes, but both are keys to Barry Kratchman's success. While he is known locally as the president of Classic Cake Co. in Cherry Hill, his first entrepreneurial experience came in 1990 when, after working as a manager for Stouffer Restaurant Company, he joined Delaware Valley Fish Company, an eel exporting business founded by his father and grandfather.

• 2013 Public High School Report Card
School Days: Tips and advice for some of the things they don't teach in the classroom
You hear countless adults refer to their high school years as some of the best times of their lives. Maybe they starred on the football field, met their "high school sweetheart" or made lifelong friendships. No matter the case, there's quite a gap in those four years between intimidated freshmen and free-spirited seniors. South Jersey Magazine asked several local administrators for their advice for those looking to enter their school halls for the first time as well as outgoing messages for those that will be graduating next June. Here's what they had to say.




Golf Course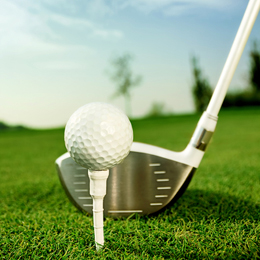 • Celeb Golfers Tee Off in Atlantic City
Ron Jaworski's two-day tournament returns to AC to benefit at-risk children this Sunday




Shore Golf
• To a Tee on Twitter
Find out what story has Donald Trump tweeting praises to @SouthJerseyMag.